Plume Designs: your fantastic femenine side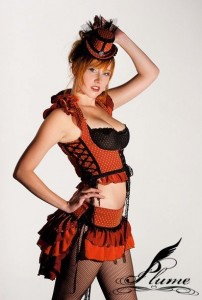 Plume designs is the clothing company run by, performer and artist (also proud to say my friend) Lycee la Plume. From innocent to spicy It can goes from cute dolls, bellydance, vintage circus to decadent Marie Antoinettes (remember we made an special about Marie Antoinette before in your fantasy costume).
You may think some items are expensive, but I've seen this lady working and rendering awesome art pieces, hand sewed and of extreme quality. Each piece shows the great amount of love a non massively produced design requires. This is one of her more popular items... isn't it cute? Remember our Queen of the Hearts special Valentine article... This is a must add item :). They're fit and really highlight your silhouette. It's perfect for a semi-urban approach and you can add some pretty bloomers along with it . We´re sick of jeans and sweaters all the time!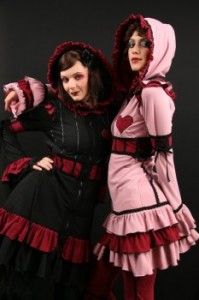 above: sweetheart hoodie jacket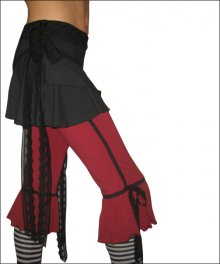 Above: Plume single tier bloomers You can also see some "one of a kind items" or contact her if you have any other specifications. This is an example of "one of a kind" gown made by Lycee for a movie...Impressive is not the right adjective, it goes beyond that. Look at that ruff, isn't it gorgeous? It makes me wish to become rich to make a commission... can you imagine a custom made gown fro Lycee for a video... cute!!. Visit Plume designs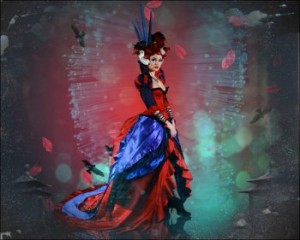 Submitted on 2009/Oct/08