Marie Antoinette and other Rococo fantasies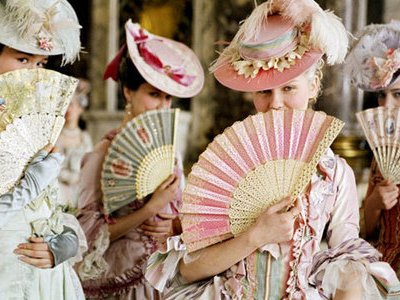 There is just SO MUCH about this period and style that this is the first of quite a few articles around this topic... Still we had to start some point and here we are. Recently, Sophia Coppola's aproachment to this character (performed in the movie by Kirsten Dunst) in Marie Antoinette drew new attention to it and The Rococo period (late 18th century) rendered really the most flamboyant, colorful and beautiful dresses in fashion history. A tight bodice right with a front stomacher to enhance women's sihouettes and ahem!... generous sexy generous breasts, along with a wide skirt with the proper side panniers and petticoat.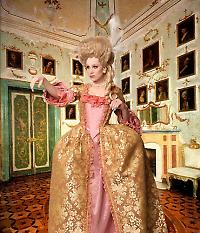 Above: Rococo Marie Antoinette dress made by "Time after Time designs"
Hats, artificial flowers, ribbons... More and more ornaments almost sinfully. If you want a custom made "Marie Antoinette" corset you can order it in Bibian Blue's shop. Based in Barcelona, we previously covered this designer in an article, aside of the collection that you can find on her website, she can also make a custom order for you. I have a rococo black corset for my performances that I certainly love (pics coming soon ;-)
I will highlight this lovely dress called "Grand Marie" in "The twilight parlour" website. In ivory and cream color with flat fronted bodice and yards and yards of fabrid in the skirt!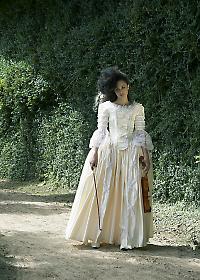 Looking here and there you can find dresses to make to bring your character to life!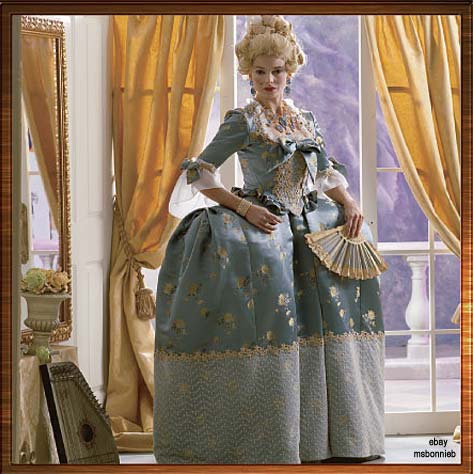 An affordable option is this one, the seller offers it in different colours at around 300$
Painting a dark spot with a eyeliner in a sensual place on the cheek or over the lips... adding some fake eyelashes (we previously covered an article about "feather eyelashes") but i'd go to some conventional full fake eyelashes. Over your foundation, as clear as possible, add some traslucent rice powder, to try to get as much place as possible. A huge amount of pink blush and reddish lips will do the rest. As always I recommend MAC make up for this. They have all the elements you need and you won't deal with allergy and scratching your face after the quite a huge amount of make up you may need for this. Below you can see a video that works precisely with MAC make up and will provide you tips for becoming a lady of this period.
I would suggest you read thoroughly this very complete and useful article about Marie Antoinete style: Marie Antoinette Style - iCiNG - galadarling.com It's indeed an awesome article that will provide you the basic guidelines to put yourself into the role, from the parfum you might use to other tiny details you might be missing. Ok, time for the ball and to get dressed....! If you are good at sewing (lucky you) there's a wealth of patterns available that you can use as base of inspiration.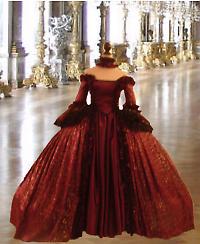 Above: Rococo garment designed by Greer O´connor. She works as an interactive guide at 'Shugborough hall' a magnificent 18th century mansion and thus she's specialized in Rococo gowns (article coming soon)
You can make a matching neck choker with a ribbon or velvet yourself... so easy! Don't forget your underwear...! LOL You can find several tutorials about how to make "panniers" for your underskirts... , if not you can purchase them around 50$. Soon we'll make an extensive article about period undergarments. Click on the picture to read a page tutorial about how to make them yourself.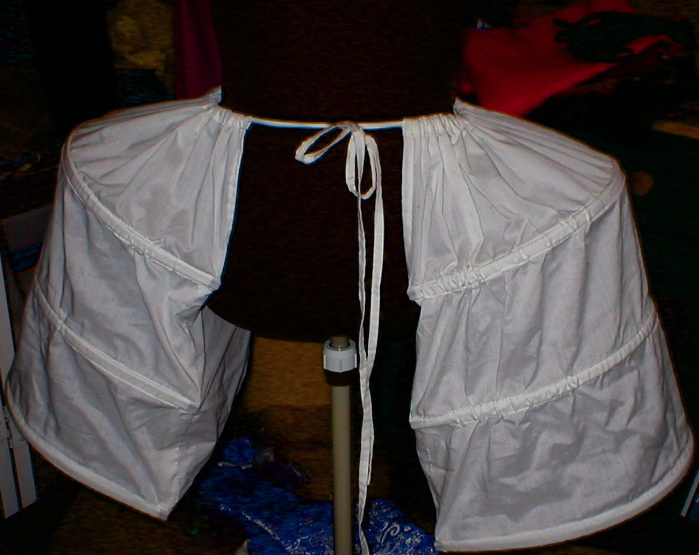 Above: panniers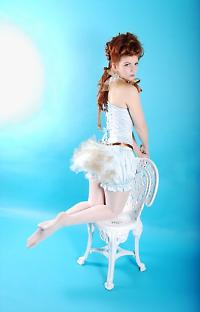 I'll highlight this "Marie antoinette inspired" undies costume from Evening Arwen that is sold as a dress on its own or as undergarments to your period dress. Includes bustle, bloomers, neck ruff and corset.
If you're blond and have long hair you can try to uplift it to mimic the hairdo just like the video shown up there and whitish it with a nice amount of powder. If not, you'll need to opt for a wig, and well that's sort of difficult task, there are some affordable options out there but I honestly haven't found the "real thing", so it depends of what kind of gown you'll be wearing, but it could be quite a spoiler point.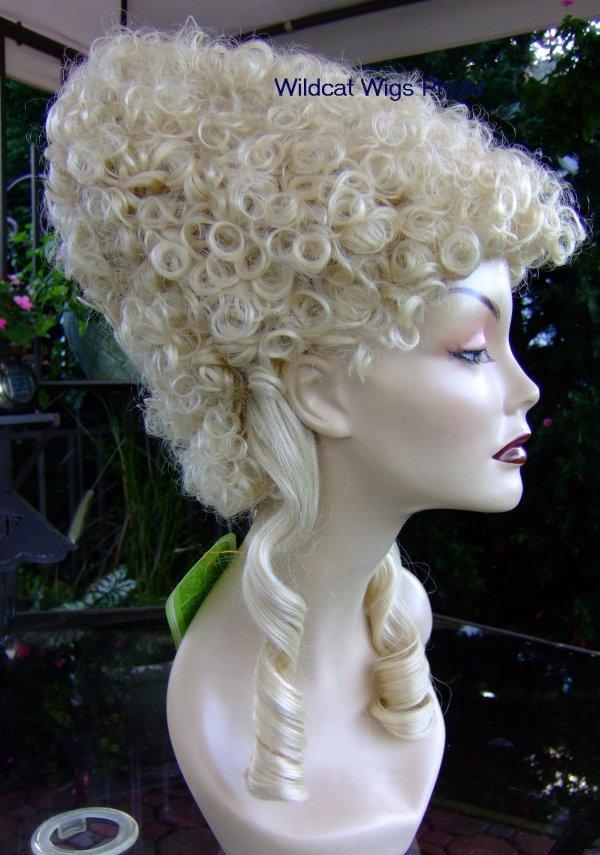 If you can afford a custom powdered wig of more quality :) I recommend this little jewel of s asite whre you can find some lovely and really professional looking rococo wigs as well as other rococo accessories and garments, the store is called Antoinette Atelier :) as you can guess by the name of the store, if you're looking for the perfect Marie Antoinette dress it's a must visit :) at least for inspiration.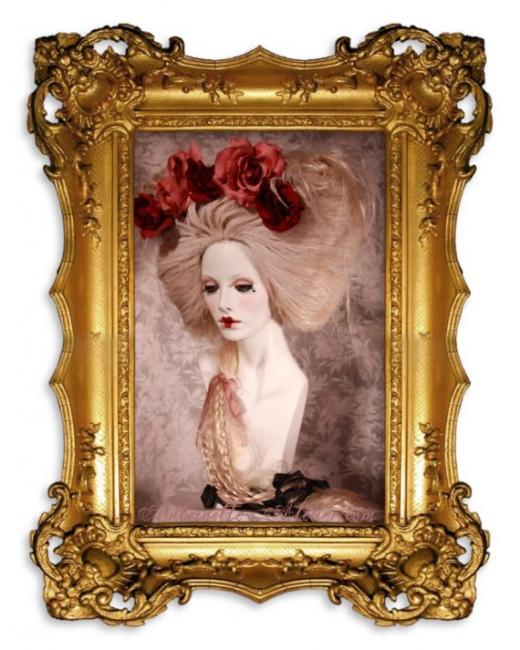 Adding this lovely custom-made tricorn hat, that you can order in several soft tones you're almost there!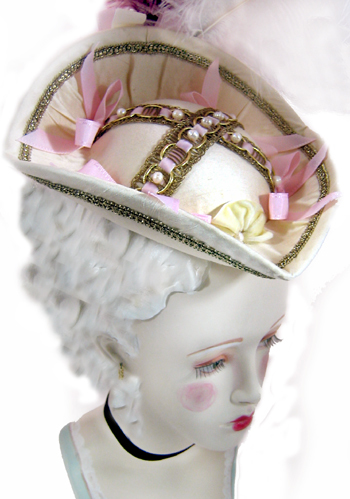 Romantic Threads is a shop that offers one-of-a-king gowns, for less than 1000$ you can get an accurate and wonderful replica of Marie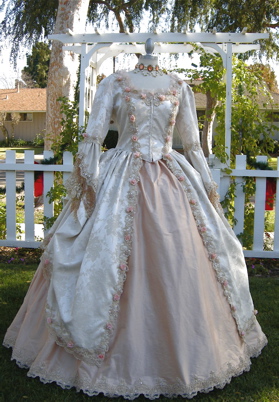 or this other in ivory that could be the perfect wedding dress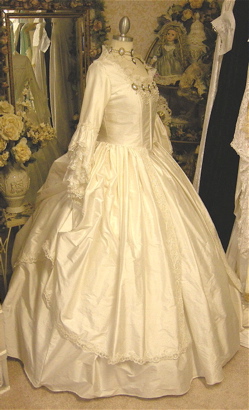 You might want to add some details like this rococo fan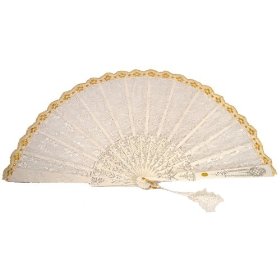 You pretended to run away without your shows Cinderella?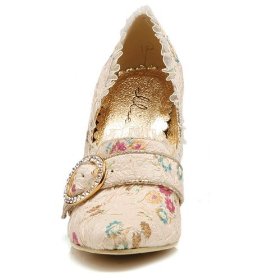 And this only has been the beginning. Being a period of so much ornament it's just impossible to cover it all in one article but we hope you had fun and stay tuned for more information.
I've made myself this choker with my original own original illustration. I sell the choker with the ORIGINAL illustration in the necklace itself, or reproductions at more affordable price.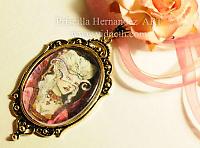 Above: Rococo fantasy pendant with original illustration by Priscilla Hernandez at her shop.
Submitted on 2009/Feb/01