My witchery: amazing fantasy and pagan headpieces and horns


My witchery is a store created by artist Katrin Lanfire, based in Kiev, Ukraine. It ships worldwide. She designs and create accessories in gothic, witchy and fantasy styles, combining different materials both old and new, like polymer clay, leather, fabrics. She often embellishes the pieces with bones, feathers and beads. Her designs are designed by historical fashion, science fiction, mythology and macabre fairy-tales. Some items are ready to ship and others made to order, and for these latest you have to consider the time it requires to be created. The price ranges from 20 Eur up to 300 Euros for really well crafted massive and eye-catching creations that are perfect for cosplay, photoshoots, haute couture fashion shows and all sort of events and conventions.
Horns, wings, and seasonal inspired shapes...from mystical to tribal. From gothic black to wintry white. Don´t forget to check their network for past works and amazing inspiring photos wearing the pieces.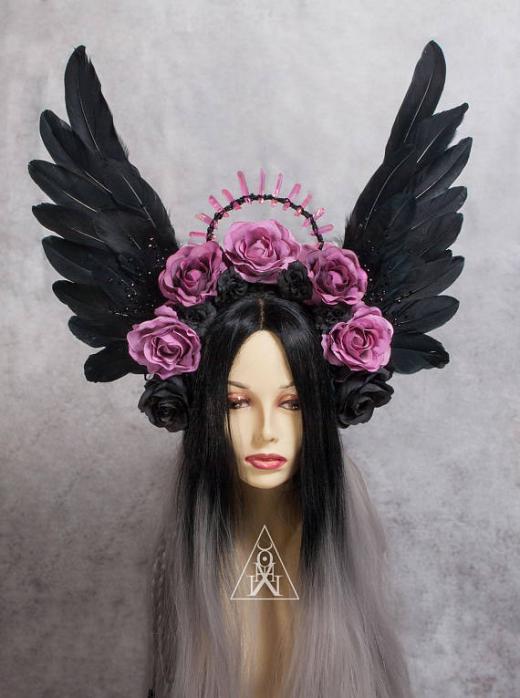 Above: Winged Angel piece
Below: One of my favourite, a dark fairy unseelie horned piece with a medieval inspired fairytale hat... dark, yet with a hint of fairy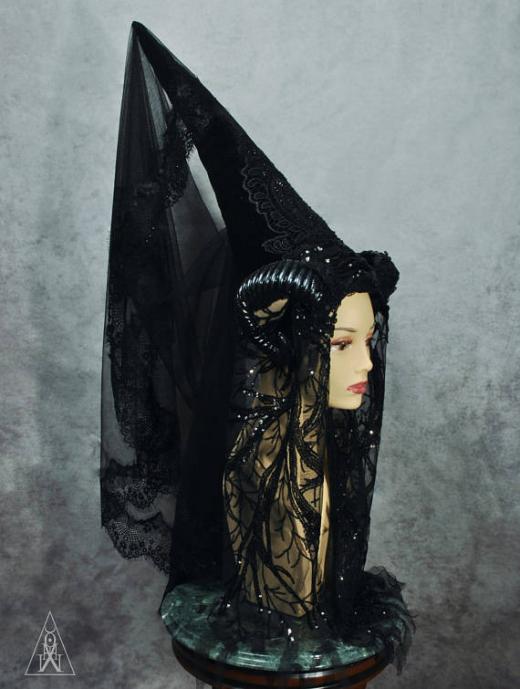 Horned headpiece mounted on a flexible hairband, comfortable to wear and accented with moth. Perfect for "forest dwellers"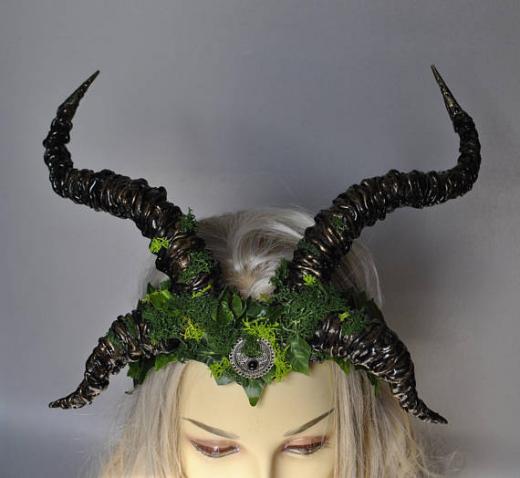 Where to buy: My witchery ETSY store
Network:
My witchery on instagram http://instagram.com/mywitchery
Submitted on 2017/Dec/01