Verdantly Adorned: regal headpieces for the Seasons
Verdantly Adorned is a store recently opened by Leigh Anne, designer and crafter based in Virginia (USA). The headpieces are crown are big in size and has a "Art Noveau" Mucha vibe into them. Romantic, eye-catchy, and likely the highlight of your fae attire if you opt for a simpler fantasy garment. She was making them for her own appearances as cosplayer in fantasy conventions, but everybody urged her to create a store and sell them, and thus Verdantly Adorned was created and something very "romantic" and "Prerraphaelite" along with it.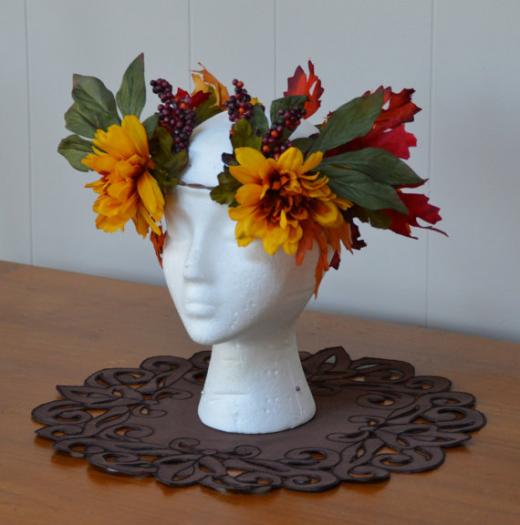 All pieces are one of a kind and handmade and thus the catalogue listing is short, but I recommend to bookmark their etsy site and check regularly for new pieces to be listed.
Choosing delicately a matching colour palette, and showing an inclination for very earthly and natural combinations, the headpieces have that "air" of being made out of things you would pick from the forest floor, but meant of course to be durable and less "deleterious" and comfortable.Besides faux flowers and foliage some dried natural elements are also used, and overall they have that "naturalist" and "naturelover" vibe into them.
I like the fact that they are bulky massive wreaths, but if you want something more subtle, she accepts commissions for custom work.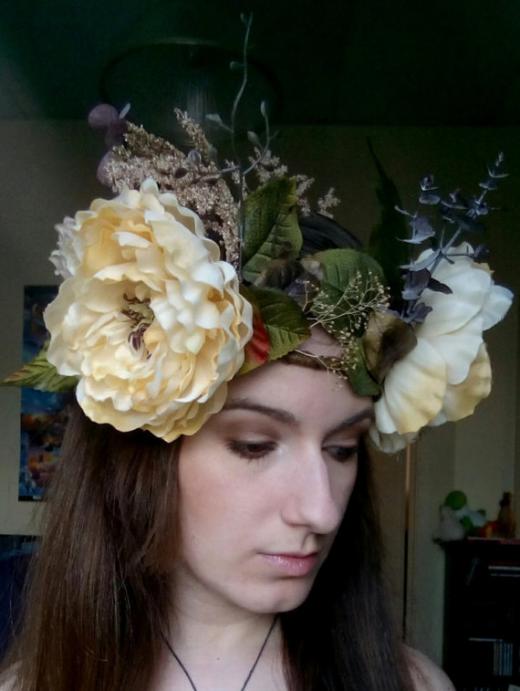 NETWORK (also to see her past work and happy client pictures)
Submitted on 2017/Apr/12