Mermaid Sanctuary Designs: Unique handmade mermaid and fairy accessories

Based in Conneticut, United States, Mermaid Sanctuary Designs is a store specialised in one of a kind fantasy headpieces and accessories. From Fairies to Unicorns, they are colourful, sparkly and with obvious love for details. Run by Judy Bielik, who self taught to make them as a result for her love of all things fantasy designing and creating high quality, beautiful, headpieces and accessories.
There is a very "elemental" quality in the items, water, mermaids, forestdwellers, many accessories have that key "element" shining through, in the choice of materials, motifs and colour palette. :) Sometimes even combining them, see for example this glorious fairy/nymph/mermaid (air, water and earth combined), the entire outfit/accessories made by mermaid sanctuary themselves.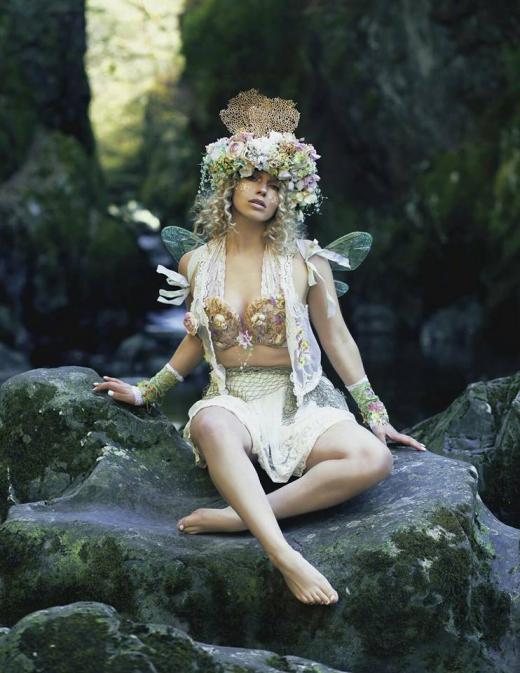 The designer sometimes collaborates with other artists, rendering pieces even more unique, and also welcome contact for custom orders and commissions. To see a gallery of "clients" and examples of past works you can check their network on instagram and facebook (links at the end of the article)
The store features a collection of unique headpieces and garlands as well as some fae-inspired accessories like hair barrettes, pearl hair strands, butterfly hairpins (and sometimes even styling wigs and hair extensions) :) I personally, like to add some "fairy" details to my daily wear, so some of the subtle accessories are really cute to go for.
Below: Winged Seahorsehair clip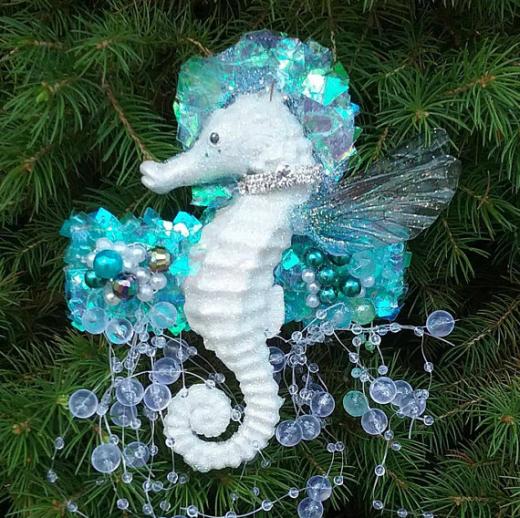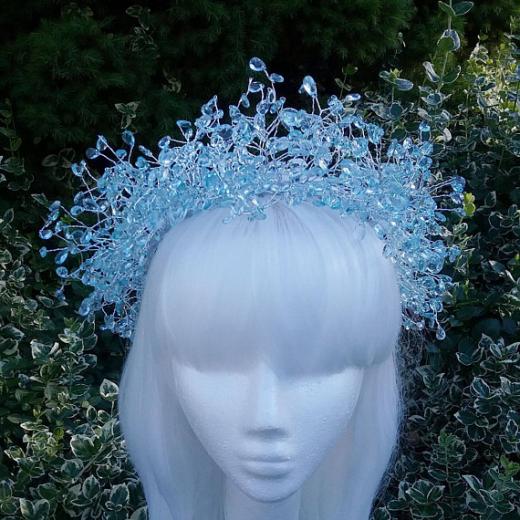 Above: handmade garland with blue crystals, perfect for Undines and water nymphs
Mermaid Sanctuary Designs Network
Etsy store
http://www.etsy.com/shop/mermaidsanctuary
Instagram
https://www.instagram.com/mermaidsanctuarydesigns/
Facebook
Submitted on 2017/Jun/21