Grim sweetness: Vintage bottles and upcycled fairy/steampunk clothing

Grim Sweetness is a store that specializes in vintage-looking bottles. A lovely collection of props and aged bottles with cork and embellished with wax and beads that all together look a witch´s collection of magic potions or seller with fake miraculous remedies.
If you are a fine Victorian lady wanting to enhance your beauty you might also wand to add some of these to your dresser too. As an enthusiastic for fantasy photography and the re-enactment of sceneries, I really find important to find the right "details" to bring a scene to life, and this is where you may find yourself surfing and finding little "treasures" like these.
Among the bottles also some curiosities you would find in an enchanted bazaar like this enchanted lamp (probably genie is included too).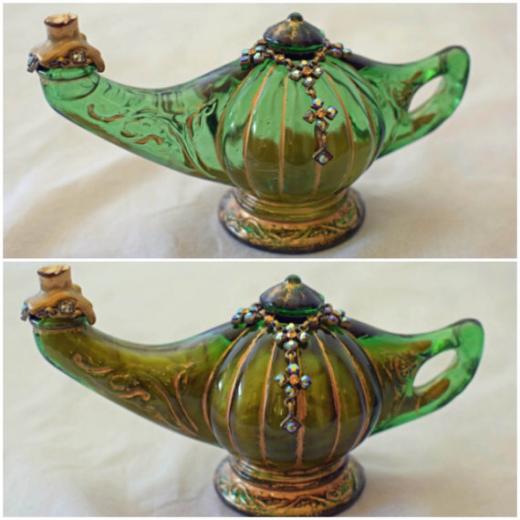 The overall store has that vintage (almost dusty) feeling. With some cobweb they would certainly have also that "eerie" "ghostly" factor too. But Grim Sweetness also features clothing and the love for a variety of fantasy genres is shown in the pieces the store features. Mostly made from recycled vintage clothing you can find fairy-steampunk belts, and even full garments like some of the examples below.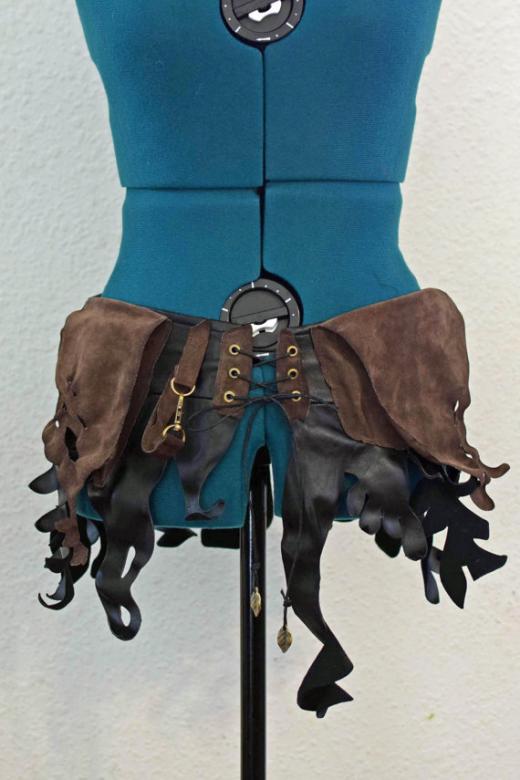 Above: Black and brown fairy/steampunk upcycled skirt embellished with antique brass eyelet and brass leaf charms. I like its organic shape mixed with the more edgy steampunk-undertones.
I found myself in the store though surfing in the upcycled clothing. I have a fascination myself of turning old clothing into fantasy wear, and some of the rendered results are gorgeous and inspiring (and let´s say, quite affordable too). So overall a really lovely CURIOUS of store full of CURIOSITIES.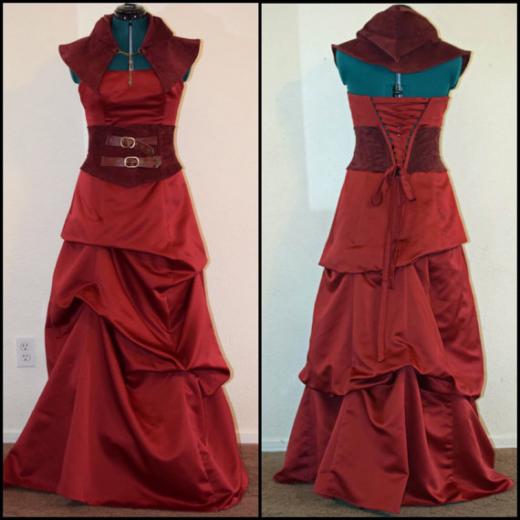 Above: alternative red riding hood made out from a vintage prom gown
The store also offers discounts if you make multiple purchases.
Submitted on 2015/May/04