Rawrags: one of a kind dreamy fairytale gowns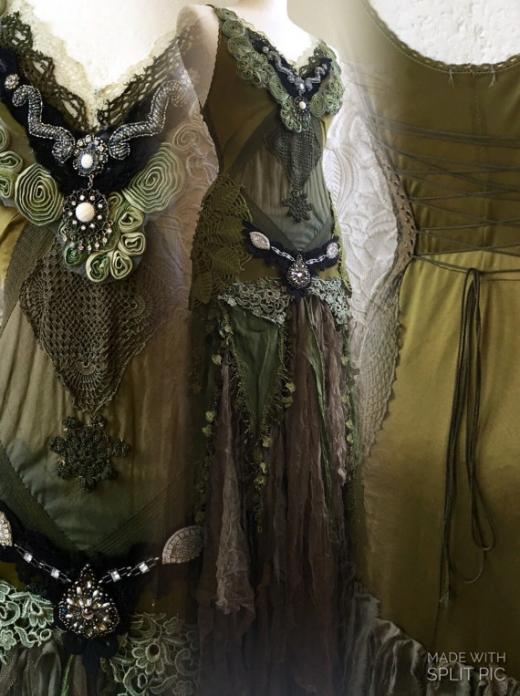 Above: Woodland fairy dress by Rawrags in elven earthly forest green tones
Raw Rags is a company based in Denmark run by designer Pia Kokholm. that specializes in handmade unique gowns and dresses, combining different fabrics, antique lace and apliques, crochet. Rawrags encourage custom orders. All pieces are one of a kind, handmade and unique, and the delicacy the colours are combined (earthly greens and browns, romantic ivory and pale pink) as well as the different textures and techniques used in each piece is really impressive and the result dreamy, intricate and ethereal. No wonder, Pia herself dyes the fabrics herself, and plot in advance the gorgeous combinations of colours that are shown in each garment.
Raw rags combine different fabrics and textures, raw but delicate, pieces are not only gorgeous but evocative
Ranging from romantic vintage bridal dresses to pixie-boho-hippie and even daring flapper vibes sometimes, the collection offer a lovely collection of dresses, jacket, pants, tops, cardigans.
Below: Raw rags Bridal gown for alternative, romantic, and daring fantasy brides.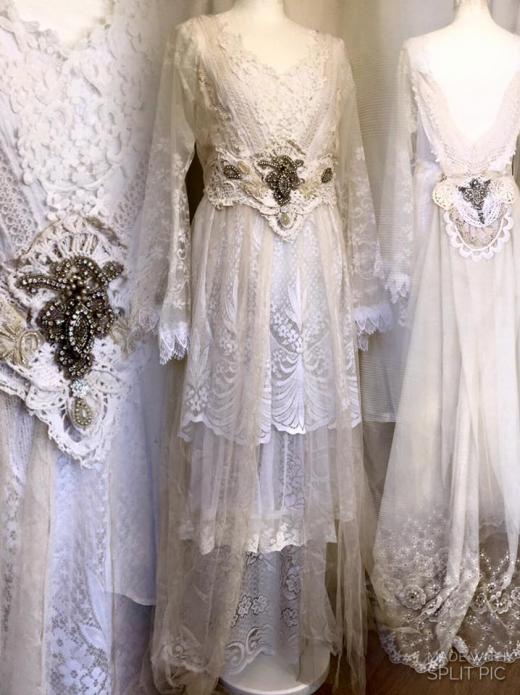 Submitted on 2016/Mar/01