Ghoulia´s peculiars: the most enchanting custom made wigs and headdresses to become a siren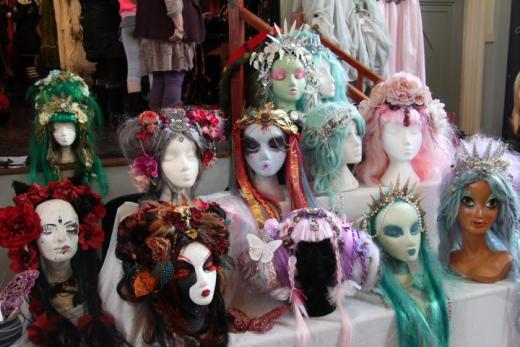 Oh what a delightful collection... Above: some headpieces and custom wigs by Ghoulia´s peculiars a london based store specialized in custom made wigs, masks, headpieces and fantasy props.
I stumbled upon a lovely mermaid picture and the amazing wig and I had to check the rest! :) What I found was a store of cosplay fantasy wigs elevating the craft to art :) so I inmediately, I bookmarked it as I usually do :)
Below: mermaid headpiece with shells, beads and starfish... isn't it amazing? Somehow it reminded me to the Czech version of "The little mermaid" that was made in the 70s, I adore the slightly disarranged look.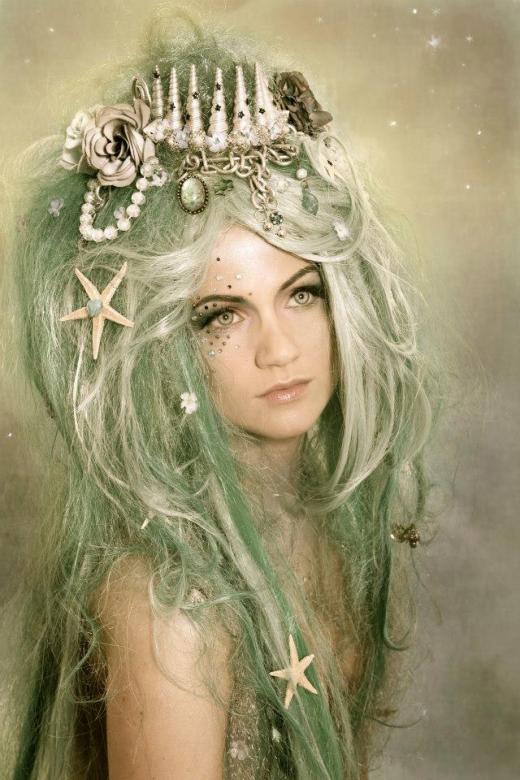 Above Photo by Susannah Conway with Enchanted Elements Photography
They encourage customer contact to ghoulia (at) hotmail.co.uk so you can know from the crafter self their guidelines, shipping policies, stock, or custom order. You can actually order a model of wigs in custom colors if you wish and they also have an ETSY store with some ready to ship articles at Ghoulia´s Peculiars at Etsy
Absolutely handmade and showcasing a colorful vibrant and amazing imagination in almost every possible colour you could conceive (and blends in between), Ghoulia´s pecular combines different materials (synthetic hair, beads, shells, silk flowers, ribbons). The wigs are arranged in vintage styles with spirals, braids in bulky and ultra-long fashion and all with the most delicate taste, as if made with devotion and love. There is no limit to your customization, she seems to like challenge :)
They also have wigs in natural colors, if you happen to be a lover of period-costumes they have the most amazing braided wigs. I fell in love with the reds. And if you happen just to be looking (as many of you) an amazing replica of Daenerys blonde wig (from Games of Thrones) yay! they also have it! . Thus I recommend not to feel limited by their catalogue at etsy but surf in their facebook and official site for already sold items as many can be replicated at your request.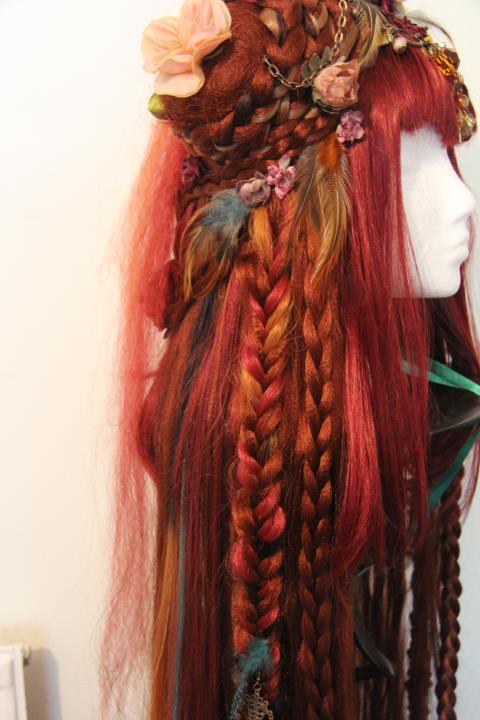 Above: Atuumn-like combination of reds and braids. I fell in love with this combination.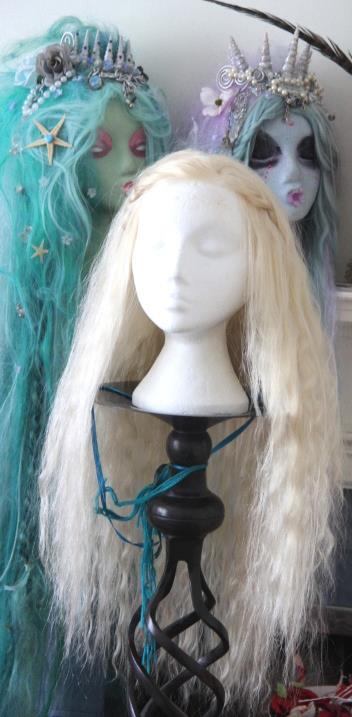 Above: Daenerys custom-made pale blond wig rpelica from Games of Thrones
Any season, any element, she seems to have the right one for different kind of fantasy creatures and moods, from dark gothic blacks, to tribal reds, to pale lilacs and aqua for mermaids and subtle pastel pinks for fairies. What can I say, I´d love to be able at least to try a few and get some pictures, indeed they may ender an unique and inmediate transformation :) <3... well, that's the reason I've highlighted it in this article, also to have it bookmarked and as source of inspiration.
But not only wigs and headpieces, there are also props, horns, tiara, masks and a myriad of other lovely handmade and theatrical looking items you should have a look.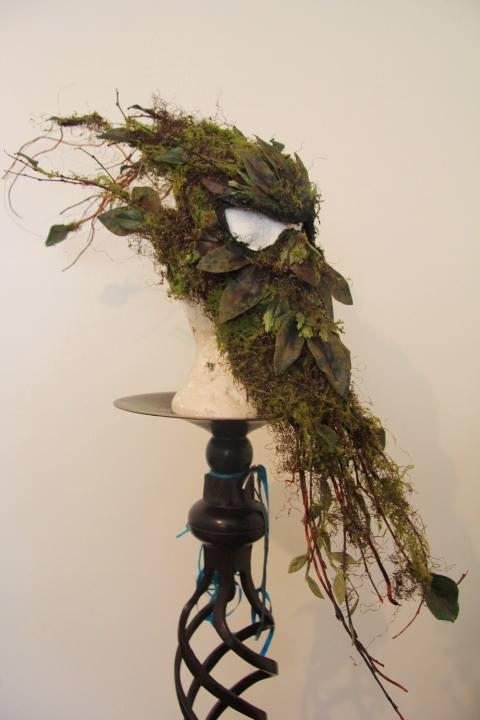 You can network by liking their page at facebook at:
Submitted on 2013/Oct/11