Little bottle magic pendants by 13th Psyche

13th Psyche is a craft store run by two amazing Spanish illustrators Bea Gonzalez (aka Vhea) and her partner Nekro. So aside from her artworks derivative crafts you can find lots of pretty things but I happen to make this article to highlight the lovely collection of tiny bottles necklaces the she has featured in her etsy store. Some are fairy, other with a more victorian and even steampunk look, and also some cute pirate/mermaid motif. Handmade with love and imagination and delivered safely packaged and inside a cute organza bag if you want to surprise someone. You could surprise me with this one below, that is my favorite LOL! :) hint hint!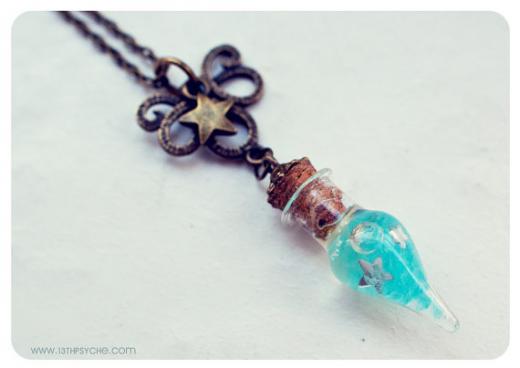 I happen to have an obsession for "glow in the dark" items :). There's something so magical about them :)
This is another cute example, with a little parchment (also handmade) inside the bottle.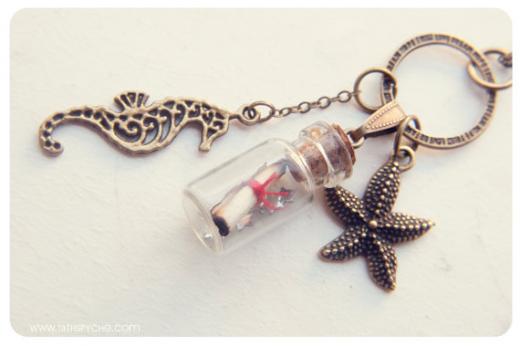 Above: message in a bottle pendant
So if you want to know more about her as an artist you can visit her illustrator site at http://www.beagonzalez.com
Submitted on 2012/Sep/14