Faire Lady: Ren, Pirates, witches, wench peasants, gypsies...!!
edit: it seems this shop is no longer online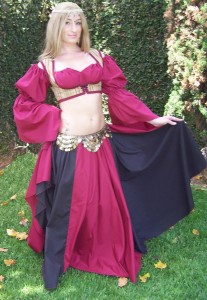 Faire Lady is a store that has bits of many items you might need for a Ren Fair, from Civil war versatile skirts, to cinchers, ren corsets and bodices, pirate coats and chemises, petal skirts, tribal dance turkish vests, veils tribal and belly dance wear. It also features several accesories as belts, vests, hoop skirts and even hats. Below you'll see a lovely pirate boned cincher: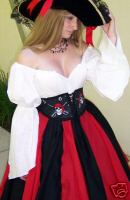 You can opt from complete costumes or get the pieces separately. This lovely store based in Oregon features a wide collection of items that really stands out because of their sturdy aspect and fine quality. Chemises and ren bodices are offered in different colors and even all tapestry like this one. It seems to have also a nice push up effect...! (aside of the gorgeous model I'm sure) Some are also reversible so you get two looks for the price of one!!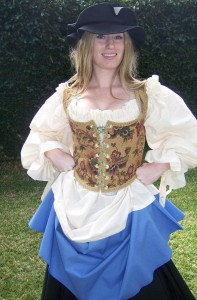 Petal skirts are delightful and offered in several colours, there are also chemises and skirts in plain colours so you can combine. particularly love this petal skirt in purple and black , woudn't mind to grab it!!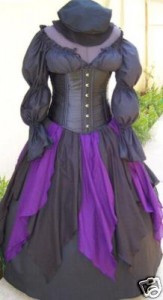 Submitted on 2008/Oct/28