Time after Time Designs: From Renaissance Fairytale to Marie Antoinette Rococo dresses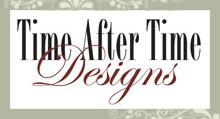 Time after Time designs is a delicious store with over two decades of experience featuring historical and fairytale garments. It is not a costume, it's a piece of art -they claim in the heading of their official site
In their official site you can see a gallery of the gowns and bodices available and they also have samples of all their fabrics available just in case you want to make a custom order, and they encourage to contact if you have any idea or want your dream gown to become a reality. Of the greatest quality all materials and embellishments for the gowns are hand selected. And they have indeed some shots and garments directly out of a fairytale...!!!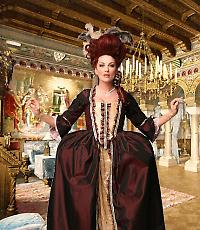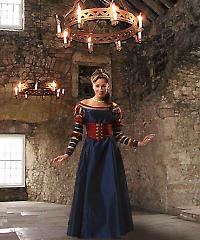 They also run an etsy store for Time after time designs here where you can see some listed garments
I'm going to highlight the rococo style gowns... This are a great addition our previous and very popular article about Marie Antoinette here in yourfantasycostume (where you can also look rococo accessories and make up)
Note: the rococo gows are shown with wig and hip pad for a more dramatic effect but these are not included.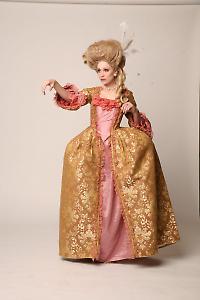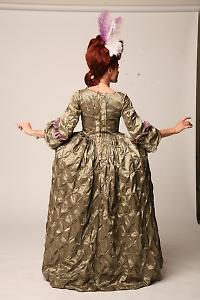 Above: examples of Rococo Gowns. Front and back example in different fabrics (all exquisite by the way)
The back laces up with gold cord through brass eyelets; this enables a more adjustable fit. The Bodice should fit snug around the bust.

Of course they also list much more affordable and lovely pieces like these brocade bodices and cinchers.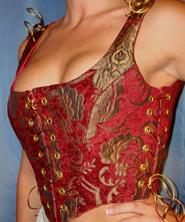 Above: Renaissance bodice (nice push up effect by the way!)
Below: Gold damask corsalette (I find this little piece so affordable and cute!)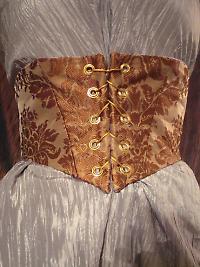 This fully boned under bust waist Cincher comes in a camel color and metallic gold cotton chenille closing with eyelets in the front.
Submitted on 2010/Oct/04