tobeapirate.com: lovely brocade corsets, blouses and pirate garments!
To be a Pirate is a company specialized in pirate costumes, shirts, chemises, bodices and other accessories. It is also in ebay listed as "Draping Concepts" sporting a healthy 100% positive account so I have bookmarked them to maybe get some of the lovely bodices they listed (which is how I found them)
Based in India, it offers high quality but reasonably priced medieval and Pirate Clothing both for women and men and also for kids. The side also has some items that are eligible for Steampunk followers and also accessories and props like swords, belts, boots and even buttons! If you are in a hurry to attend a pirate or renaissance fair and your budget is tight, I'd recommend this store as a one-stop. They also have some "full" costumes/kits ready to go, in several levels of budgets.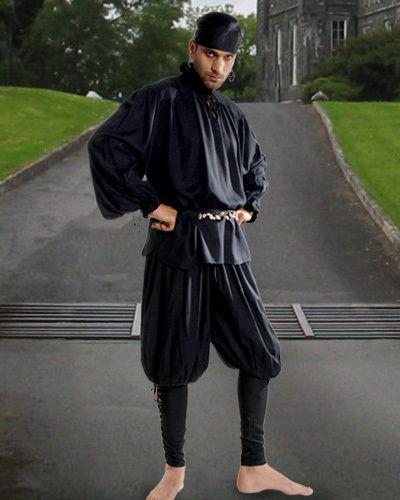 This one rings "The Princess Bride" to me somehow...
I would highlight that among the enormous list of bodices and corsets (in a myriad of colours), Draping Concepts store also offers brocades and unusual fabrics featuring greens and richly patterned materials of unusual colours. I will post a few below. They look nicely made, I wish I could try one on to see if they are comfortable.
Below: green bodice in greens drapery. It makes me think of seaweed, perfect for "mermaids" and "nymphs" too!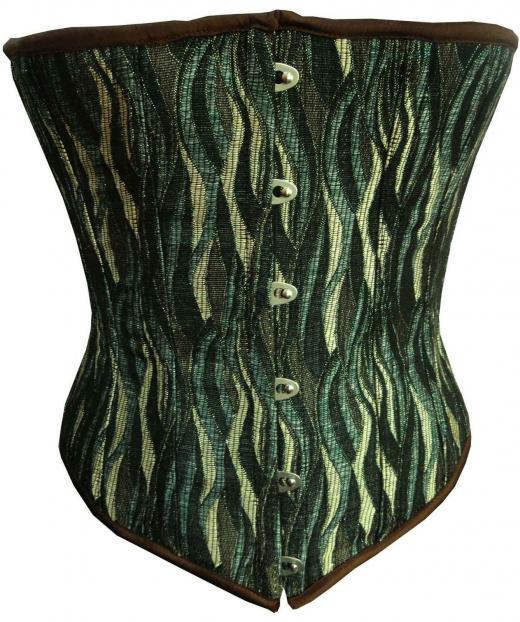 There are others also in luscious teal, dark greens and golds, with damascus fabric and brocades. I found some of them really unusual and perfect fitting not only for pirate clothing but also for fantasy/fairy garments.
Above: Some of my favourite steel boned corsets in earthly light green, gold and turquoise. :) I love them. They have a reasonable price too. Maybe not as cheap as the "chinese" sports but the fabrics looks sturdier and they have an overall less shiny/cheap look. I'd have to try one on though to make a final review :)
For men (and gentlemen ;-)) Draping Concepts also offer some lovely victorian brocade vests and elegant tailcoats like the following one.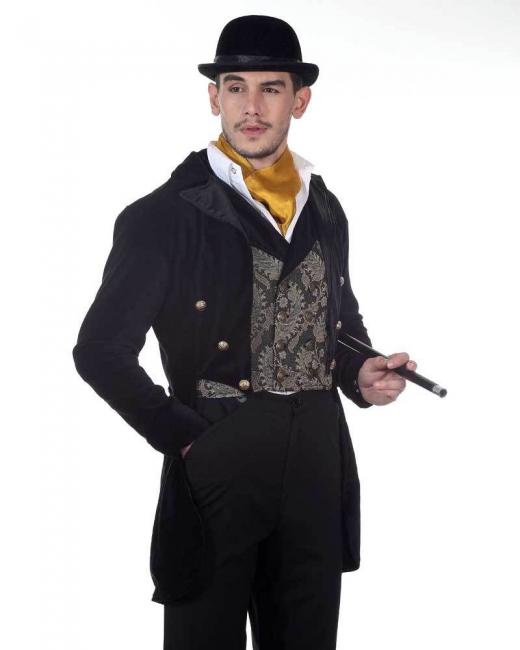 Submitted on 2016/Jan/01