Elf yourself this christmas but with a real costume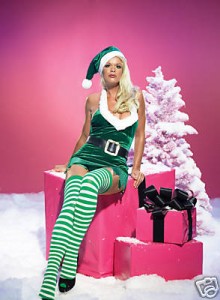 I've received a trillion newsletters with the fancy "elf yourself" website that turns a picture of you into a christmas elf... honestly I think it takes a little effort to dress yourself like it and really we're approaching this very special season.... It's a good time to watch cartoon and familiar movies on tv and cinemas and I admit it's one of my favourite moments of the year... despite the weather (coughs with a cold!!). Maybe it has to be with the sparkling lights and all those tiny sparkling things everywhere... Like Jack Skellington said in "A Nightmare before Xmas" ..."what's this? what's this? there's colour everywhere....", or if you are more fond of the classical and sweeter "Polar Express" which portrayed them so covered with sugar that could trigger diabetes. Still with measure and all in between you can do it for your children, or even turn it into a less naive thing combining different elements, and well, it's the season, isn't it? so here we go with a few recommendations: So yes anything RED, GREEN AND GOLDEN will suit... !!
First of all, in need of pointy ears... please check this other article we covered previously in your fantasy costume about elf and latex pointy ears
Not to say that striped tights are so useful for witches, goblins, pixies, Jesters, fairies and almost whatever elfin creature you might imagine. And on girls they look so hot! ;-). There's also some really nice elf lingerie out there if you want to "surprise" your partner privately, click below for some examples.
On the other hand tights themselves also work, for this or any other topic.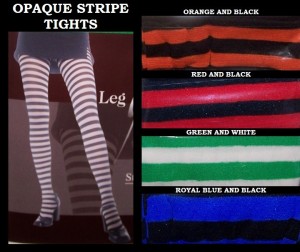 Of course green and red tights will always work, wether striped or jester-like. Once you get that be imaginative and pick a proper pair of shoes.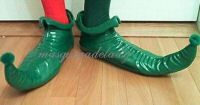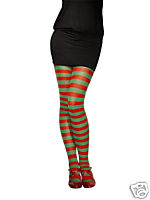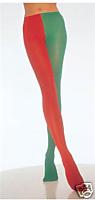 I particularly liked this hat, i think it's a nice "casual wear" touch for the holiday!! if you're shy!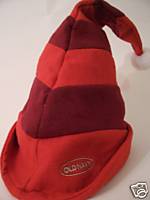 I also would pick this lovely yet simple dress for Santa helpers, It looks like very easy to be done!!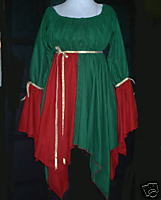 I also particularly like the "Gabriel Dress" from the Dark Angel clothing website, in red or green velvet to then customize it with christmas ornaments.

ahh AND MERRY XMAS EVERYONE!!
Submitted on 2008/Dec/22