Ravenswood: amazing leather pirate coats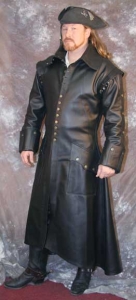 Ravenswood leather is a wonderful site that features all sorts of costumes made of leather. Prices can look a bit high at the first sight, but we're talking about really fine quality. They also feature a section to teach you how to take care of the pieces you buy in the store. But it doesn't only feature the most amazing pirate (also ren and futuristic looking) coats for men (and women too) I've seen so far, there you can find all sorts of accesories from belts, to gauntlets, bracers and pirate hats to become a real pirate.They feature the pieces in several colors from plain and classic black to several shades of brown, green and even white.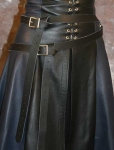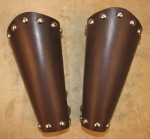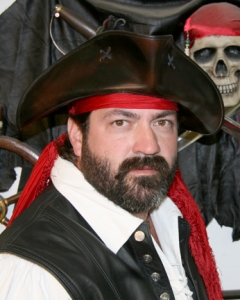 Above: some examples of accesories Among my favourites I'd mention the jerkins and saberist jerkins for men. I think every guy should have one of these.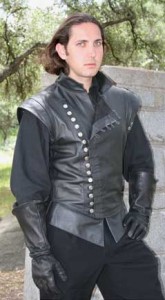 There's also a girl version, that i'd hightlight in its "dress version" as in the picture below. Some of the women bodices look very "Hercules" or "Xena" like.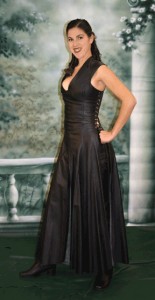 Submitted on 2010/Feb/15