Venetian Masks: The Masquerade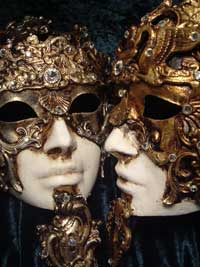 The venetian masks always cause a double impact. The first time I saw the movie "Into the labyrinth" I was fascinated by the Masquerade Ball scene where Jareth (see previous article about Labyrinth's goblin king) and Sarah dances. It all had a magical, elegant yet slightly decadent look. There's something in the venetian masks that fascinates us and also can awake a slight sense of horror too. The Carnival of Venice o Carnevale di Venezia ( read wikipedia article for in detail historic information) will take place next February in Venice (Italy) but throughout the year the masks and its symbolism have become part of every masquerade ball and fantasy party and meetings.
Masks (traditionally made of leather or papier-mache) have always been a central feature of the venetian carnival; traditionally people were allowed to wear them between the festival of Santo Stefano ( December 26) at the start of the carnival season and midnight of Mardi Grass (Tuesday). They have always been around Venice. As masks were also allowed during Ascension and from October 5 to Christmas, people could spend a large proportion of the year in disguise. Maskmakers (mascherari) enjoyed a special position in society. Portale di venezia This is another website that offers information and historic background about the Carnival of Venice and the masquerades.
Venetian Masks Shop offer a wide range of superior Venetian Carnival Masks to wear and suit your individual requirements at sensible prices. Their Venetian maskmakers (Italian: mascareri) are all based in Venice and provide us with the highest quality handmade Venetian masks. Many of which follow a long history of excellence and skilled craftsmanship that has been passed on from generation to generation. This websites features one of the most extensive collection of models I've found on the net and you can complete your search with some accessories like three horned hats, capes and hooded cloaks.The website also includes a section telling about the history of the maks.



For people based in UK I recommend masks of venice where you can find also the typical cloaks, gold and silver sticks and some models inspired in movies like the phantom of the opera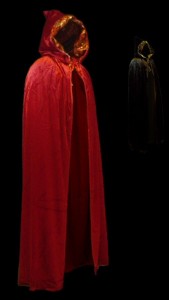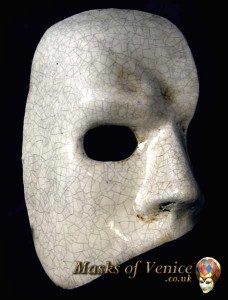 If you happen to be in Italy and want to opt for renting an accurate replica of a masquerade garment, from wig and mask to shoes, you can have a look to this site called Marega. To look for more garments in this XVIII style please have a look to our previous article about Marie Antoinette and rococo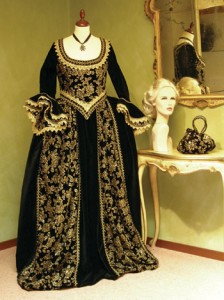 Another recommended website is maskitalia.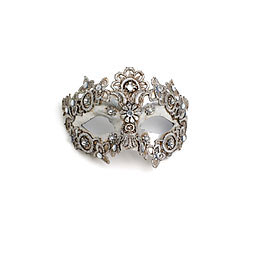 In Ebay you can find a wealth of affordable models too, but also some one of a kind items as well Have a look to Venetian masks on ebay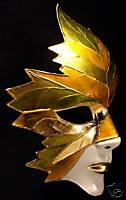 In particular in ebay I'd recommend and highlight the store Venice Buy, it has masks that are very expensive, but they're certainly unique, some even with oil paintings with Venice scenes. This shop really has a collection of very unusual venetian masks like the ones below.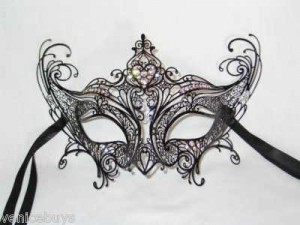 As there are so many resources about them, we'll update this article very soon in an organic way. So bookmark it to know when it expands.
Below, me with a Venetian filigree white mask by crafter Laura Martín (Spain). You can read an article about her venetian masks here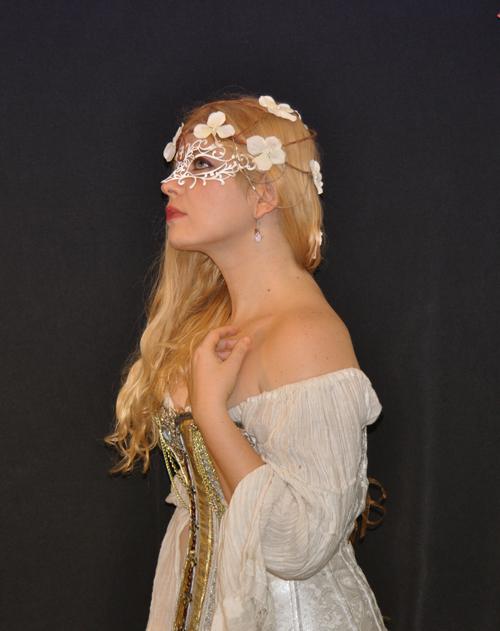 Submitted on 2009/Oct/15