Lily Blue Goschen... high couture fantasy made dream gowns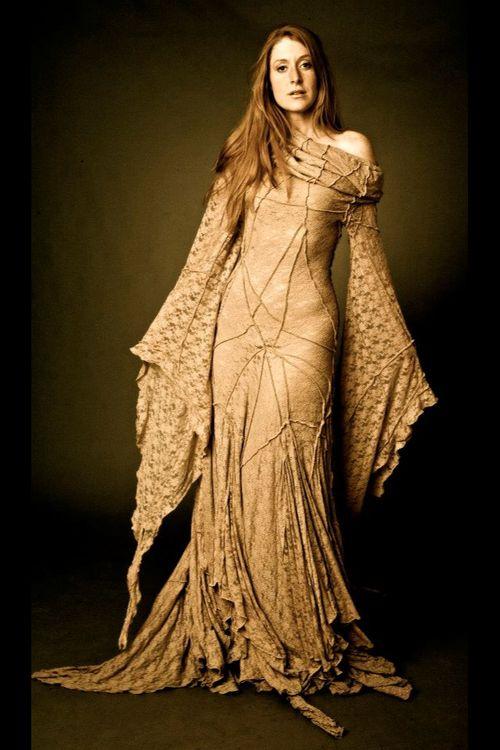 As some say, one picture is worth a thousand words... and in this case I truly believe so... Just look at the lovely example above... It's dreamy... It looks comfortable, organic, fairy and just out from a dream. LA based Lily Blue Goschen designs are simply mesmerizing and unique works of art, for those looking for exquisitely tailored pieces. Her passion and love for beauty shows in every single piece of the catalogue, so no wonder her works have been featured by well known performers... alas! I wish to be able to perform on one of these myself. :). Lily Blue Goschen´s clothing has a commitment to bring together beauty and quality, combining shapes, lines, waves and fabrics in an intricate way. Some models reminisce medieval patterns with long and flowing sleeves, others are imprinted by an organic nature-based tribal essence, but all the collection feature pieces of delicate and ethereal femininity. The colours are warm, ivory, golden, fragments caught between twilight and sunset... The pictures to showcase the dresses in her official site are equally beautiful. For those wanting to bring "fantasy" not only to a possible performance or convention but for special times like a party or even wedding... being of course, the princess or the queen fairy of the fairytale...
Beauty...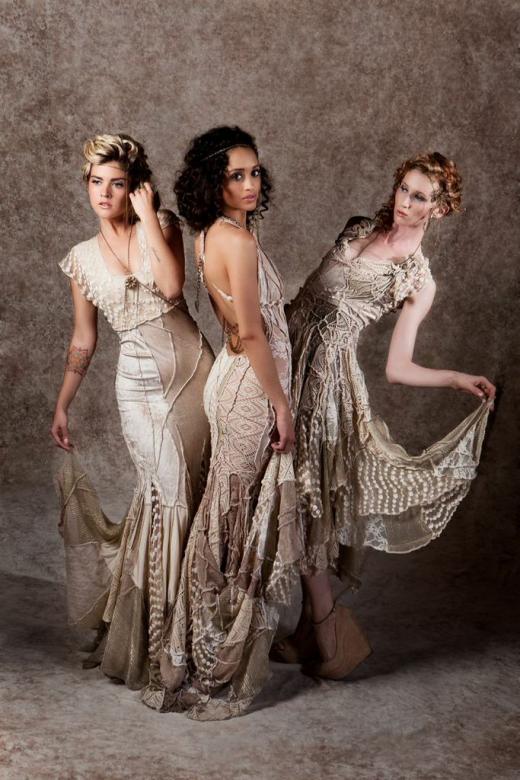 You can also network by liking Lily Blue Designs in facebook.
Submitted on 2015/Oct/05