The Queen of Hearts also celebrates St. Valentine´s day.
The Queen of Hearts is one of the weirdest characters in Lewis Carol's "Alice in Wonderland", well I confess Disney's version drives me a bit mad "off with their heads" her temper is furious and a bit selfish and cold. Of course she's a weird villain but her appearance is also a little dark and romantic... why should not be allowed to reinterpret her? Did the Queen of Hearts have a heart after all? St Valentine's day approaching after all...!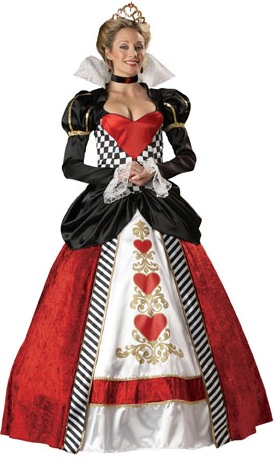 Or you can be less conventional and opt for a sexy look, specially if you have someone to impress that particular day! ;-)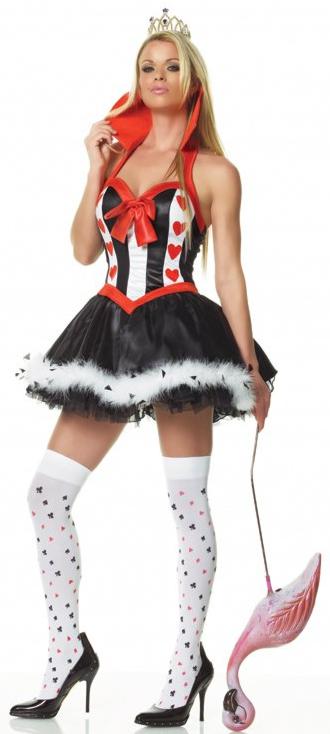 a darker version with petticoat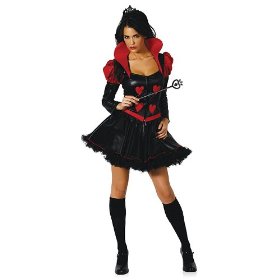 If getting a bit spicy ;-) I love this garter, I think it's extremely cute . Remember the biggest gift should be just your company though hahaha . Ok Let's behave keep this article PG.
There are other not so obvious resources like using dresses not originally meant to be this character and customise it with accessories. :) For example this elizabethan red dress from Von Lancelot.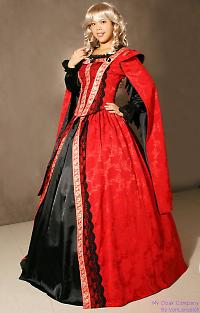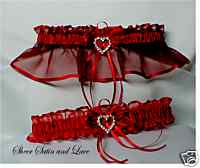 and adding striped stockings (yay, I'm obsessed with striped stockings or what? I always end up with a suitable model of these), in this case i've handpicked these two models that I find suitable for the costume.
do not forget to wear proper shoes, any black or red will suit, but you can also opt for a heart-motif option like the ones bellow, that I also find suitable for a gothic lolita style. Actually with the stockings and this heels it might be spiced with a sort of "anime" cosplay style.
You can add a tutu (red and blacks will do). You can find some in tututopia. I'll highlight this one from the etsy store Bailey´s Bloss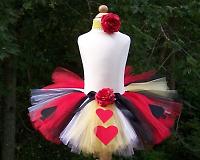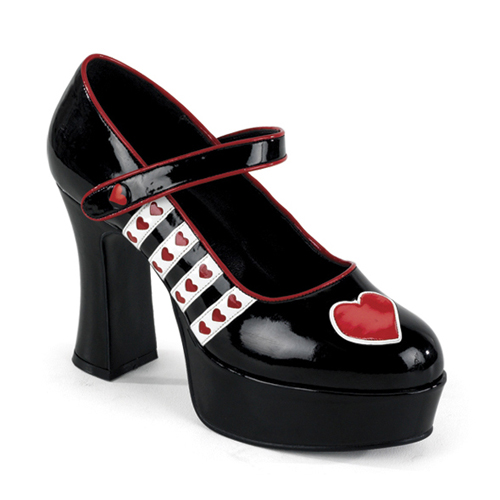 As a finishing detail this pendant would suit the whole set with a crystal heart necklace in an adjustable white ribbon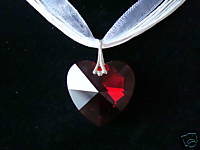 and you can't be a queen without a crown. This tiara made out of hearts will serve for the purpose: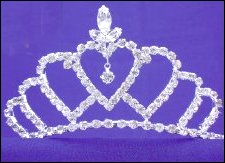 But if you need something special there are a lot of crafters that often list handmade headpieces as Red Queen Crown, I highlight this lovely red crown from Freckles Fairy Chest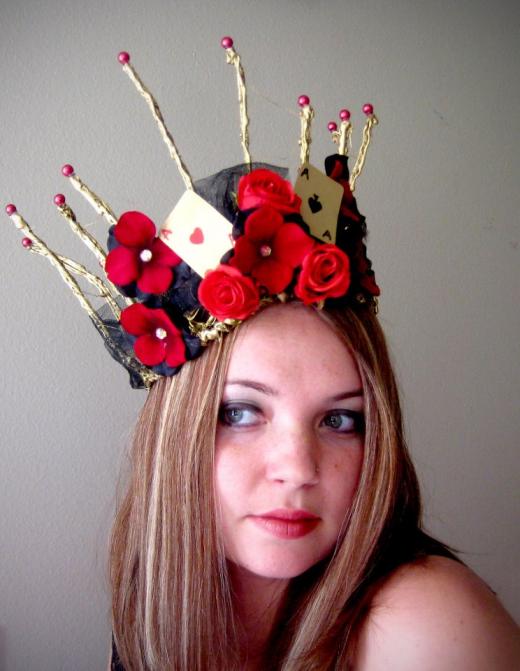 If you're not into the typical crowns you can try with a top hat. I will pick this lovely model made by Blonde Swan hats: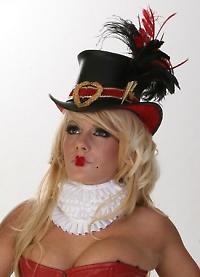 Talking about "Alice in wonderland" coming to movies and films I really like the recent approachment Henson's company made starring Tina Majorino.If you want to go for the traditional Disney look you can find several wigs to mimic the Disney's "Alice in Wonderland" , but I find sexier to opt for an edgier look, mixing read and black or white and red just like the following example: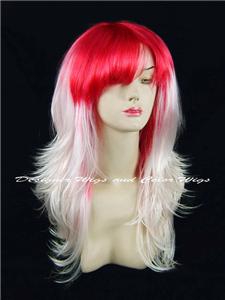 If you don't want to use a wig you can use red extensions there are some ready to clip on. If you want to look closer like the Tim Burton or Disney character you look for other Queen of Hearts wigs specifically designed as the "Queen of Hearts".


In fact you'll find the replica of the Tim Burton's Queen of Hearts in a wealth of cosplay stores
Are you a more tribal modern version of it? try this lovely coats from Enlightened Platypus!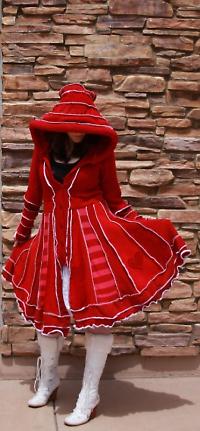 Ready for some final details?
Here you can find a lovely set of "Queen of Heart" Feather eyelashes custom made by Moonshine Baby Creations (available from Etsy) as make up suggestion :). Anything white, black and red will match :)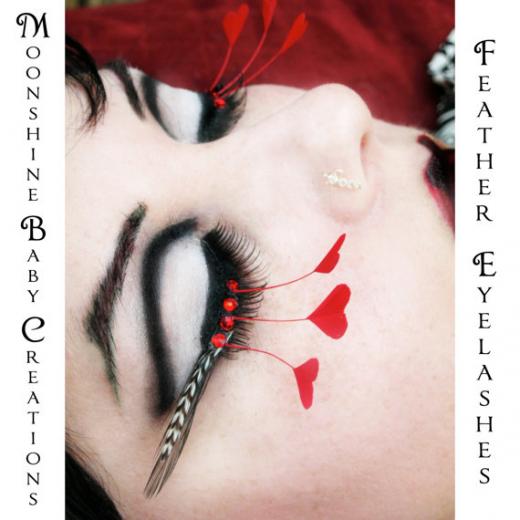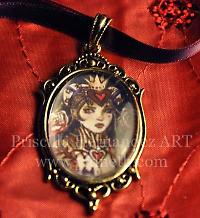 Above:Priscilla Hernandez "Queen of Hearts" medium cameo pendant with an illustration I've made myself (I'm an illustrator aside from a singer) and I sell these at my own store at Priscilla Hernandez fanclub
A bit of atrezzo, some poker cards might make it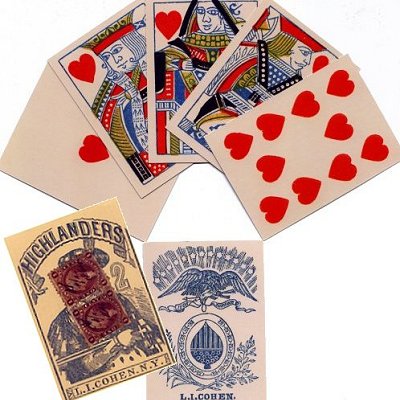 Final touches...
have fun watching this make up tutorial in youtube, trick even if you don't want to go for the Burton´s look the heart shaped painted lips are a must!!
Submitted on 2009/Feb/03