Blonde Swan: a collection of amazing fantasy hats!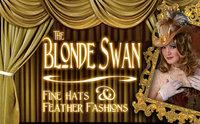 The Blonde Swan was established in the year 2000, with the goal of reinventing the art of millinery.
With the passion to blend both fashion and craftsmanship the site features a lovely collection of hats categorized in different styles from Steampunk to Elizabethan and Renaissance. What a fine collection!! Just click and enjoy! By the way aside from the official site you can also find some listings at their etsy store.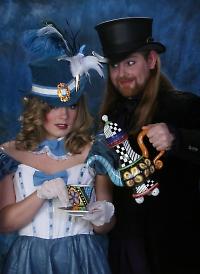 I´ll highlight a mini collection of hats inspired in "Alice in Wonderland" so you´ll find hats inspired by Alice, The Queen of Hearts (add it to our special article about Queen of Hearts), and the Mad Hatter. Constructed entirely from smooth black leather and accented by a detailed hatband with antiqued brass buckle. Oh I want black top hat for my daily wear!
Now that Halloween is getting close, you'll love this one. It's called the "Broom rider" and is one of the finest witch hat you can find out there made from rich suede & lined with smooth leather.. Of course you can order it in different color/size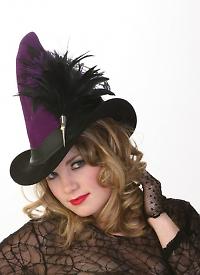 It has also a lovely collection of Elizabethan and Pirate hats!!
Above: Elizabethan Gentlemen Hat and Tricorn Pirate Hat
And it also have some Steampunk inspired items, including top Hats and Steampunk Googgles in which you can customize a lot of the colors and details. Pay attention to the lovely Victorian brass metal accent!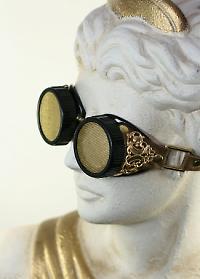 The shop also lists a few other items, including some t-shirts, but of course... I need to Highlight this lovely cthulhu t-shirt even it´s not so related with the hats... cos we all love Cthulhu (and you better refresh your mind with our previous article about him that we made past halloween and add this cool t-shirt! that shows CTHULHU WITH A STEAMPUNK HAT... one of the models that they have on sale precisely! what can I say? Brilliant!!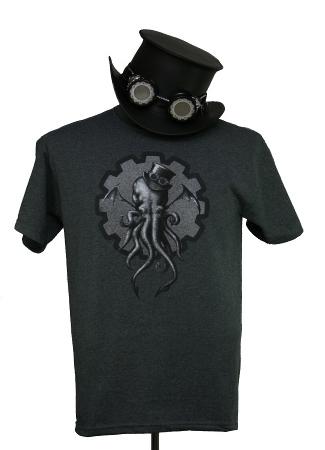 Above: Steamy cthulhu t-shirt (soooooooo cool!!)
Submitted on 2010/Sep/09