Liquiwork: Event and theatrical costume and wedding, punk and Lolita...
Liquiwork is an ebay store that has bit of everything, much of its stuff doesn´t fit particularly in fantasy garments and fall directly into standard modern fashion, but among the collection you can find some outstanding one of a kind item mostly Vintage, or Hollywood or even victorian.
I was surfing ebay and I ended up in this listing, is a green and gold Ball costume... and it's just OUTSTANDING... judge yourself... look at that trail!! It´s really expensive... but it does really show.
They also feature some Hollywood-vintage-styled gowns that worth a look even if only for ideas.... But this green and gold... ooh it´s mossy and I love it!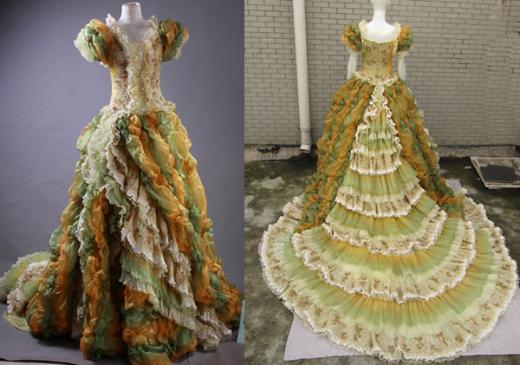 They have also other garments closer to the Rococo and Marie Antoinette look like the following: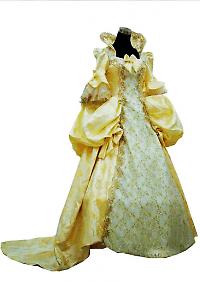 And a wealth of made to order historical dresses from La Traviata to victorian models with trails: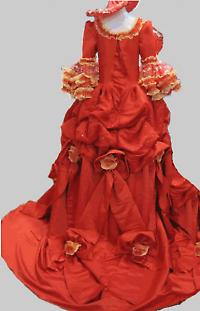 Liquiwork also showcases some sweet "Lolita" dresses derived from this japanese subculture fashion inspired in victorian and romantic elements... but you better read about it in wikipedia if you don't know what it is: LOLITA FASHION. In this fashion by the way they make several garments inspired in "Alice in Wonderland" made to order including a replica of the Burton's movie "Alice in Wonderland" Ohh and als for the Mad Hatter!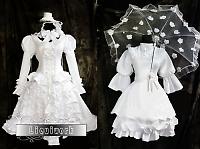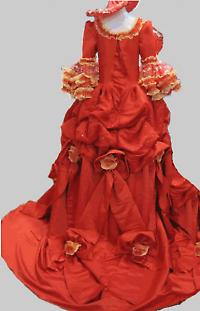 Finally I will highlight they have aside from many fancy Hollywood Vintage glamorous and colorful garments for feeling like Audrey Hepburn or even Gilda!! Liquiwork list some vintage styled Wedding dresses that fit also for transform them into fantasy costumes, like fairies or this one that I'd use as "Snow Queen" one of my favorite Andersen fairytales. By the way we´ll make an article about The Snow Queen next Winter, promised :)!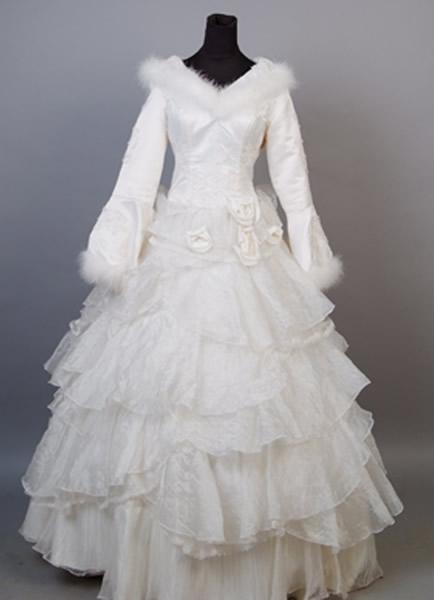 Submitted on 2010/Sep/10