ELFIC WEAR: Unique clothing and props for fairies, pirates, elves and steampunk lovers

Unique and theatrical fantasy garments designed by crafter and also model Elfic Angelic (who models in many of the pictures that showcase her catalog). Elfic Wear is a fantasy clothing brand based in Portugal that ranges from Elfic and LOTR to Steampunk and even historical recreational garments. Each piece is handmade and unique and shows her devotion for fantasy and her thorough care for details. Clothing and accessories of exclusive design that will be the perfect unique touch to your fantasy garments.
There are already to ship products listed in Elfic wear Etsy store but she also encourages contact if you want to commission an unique piece or a replica of one of the items that have been already sold (never quite the same but in similar fashion).
Do you want to be an elf roaming in the forest?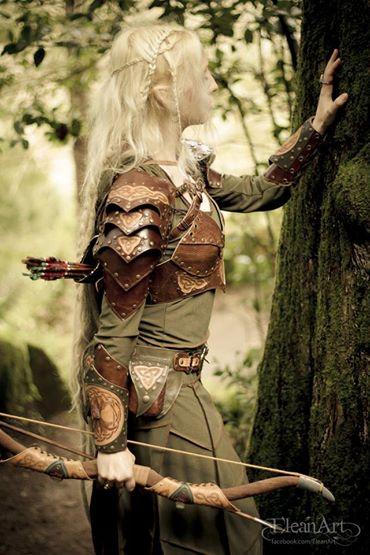 Above: Elven leather armour. All accessories and clothing by Elfic Wear.
Do you prefer to be a Steampunk airship pirate?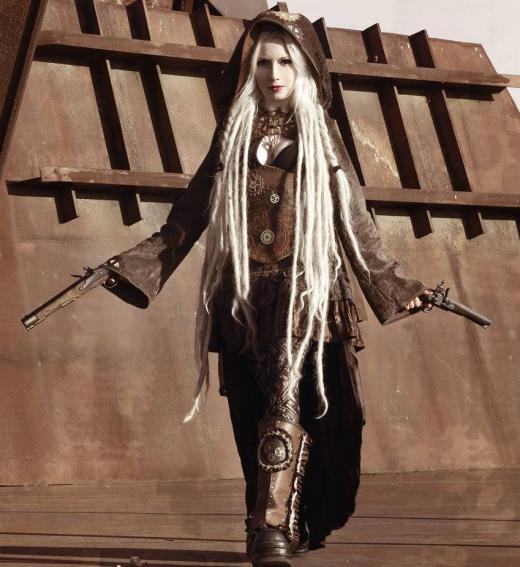 From the forests of a Lord of the Rings landscape to the gears and steam of a retro-futuristic setting, the shop is also a journey through different worlds and fantasies, and show also the chance to see many of the pieces worn by the designer herself (who I may say is gorgeous!) alternative model Angélica.
You would do well in networking and add Elfic Wear to your facebook favorites too. They usually make give-aways to engage their fans and I may say I was myself the PROUD WINNER (yes random and fairly, so I'm real prove they work) of one of their give aways. I chose myself a fur green vest and gauntlets, that you can spot in this picture of myself.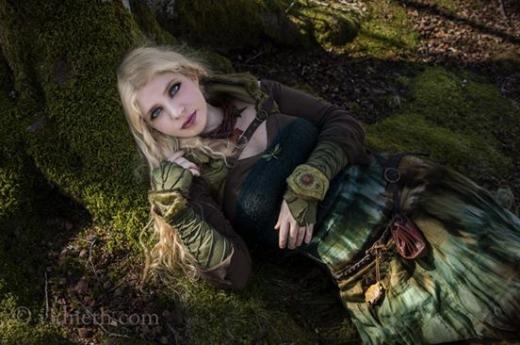 Above: me wearing green gauntlents and fur vest won in Elfic Wear contest. More pics of myself wearing it in my tumblr.
Hmm I feel tempted to go for the matching green leather pocket belt :) which I may say it's very "greenpunk" too :) with those little terrarium pots.

Submitted on 2014/Apr/29