Harlots and Angels: Steampunk corsetry and hats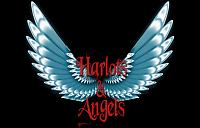 Harlots and Angels is british Steampunk and Corsetry company with two decades of experience in vintage and victorian fashion and now specialising in Steampunk clothing and fashion.
You can also visit the Harlots and Angels Etsy store for some more listings.
They feature a lot of items with their own designs exclusively listed at their store and the best thing, at a fair price. Aside from ladies and gentlemen clothing (some nice brocade waistcoats and cravats for you guys, we girls find Victorian Gentlemen clothing so romantic!) you can find also a wealth of accessories like belts, hats and more. Many of the items have been made upon real vintage patterns and old photo replicas.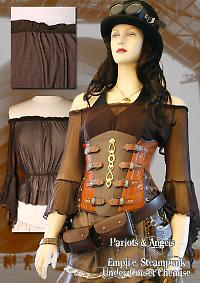 Above: semitransparent chemise and underbust steampunk corset. I'd say that chemise is really versatile. They really have a nice collection of steampunk corsets all of them perfect accessory for Steampunk Lady Adventurer, Air Pirate, Explorer or Spy.
I particularly liked this little top brown hat. There are quite a few hats and all are soo cute!!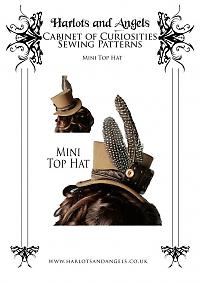 Also necklaces, buttoms and brass items to customise your own garments and much more! Don't forget to pay a visit, as I said among the ones with fairest prices given the quality of the design.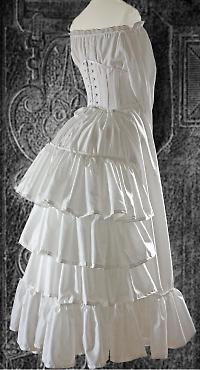 Above: You can find undergarments too :) because the right underwear really matters. In the picture above you can see a victorian bustle petticoat made from a 1880 Victorian pattern and really useful for your steampunk dresses.Available also in black.
Submitted on 2011/Apr/14