Silks and Velvets: the art of Yosa Addiss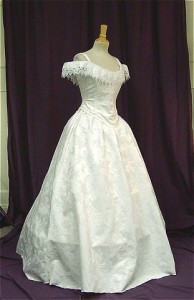 Silks and Velvets is a store with a collection of fantasy, bridal, corsets and wedding and pirate gowns. Designed and custom crafted by costume maker Yosa Addiss which handle all the work from the selection of fabrics till the final result. With 12 years online the shop has an extensive gallery of custom works, and you can also surf among the catalogue of romantic, victorian, pirates, renaissance and ever cyber-geisha style. Below you can see a few examples of the quality of the garments you may find there. Enjoy!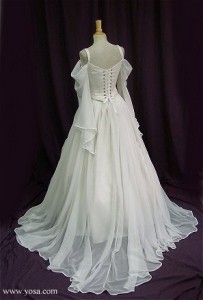 Above: Example of Victorian and Romantic Wedding dress. I'd highlight two of the things listed in the website that I'll cover in specific articles very soon, a couple of garments inspired in fantasy movies like "Legend" and "Ever after"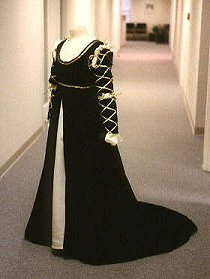 Above: Italian renaissance garment inspired in the movie "Ever after" We´ll cover this movie garments in an article alone in the near future.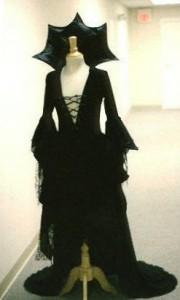 Above: Dress inspired in the movie "Legend" this is the black dress Lily wears after dancing with a shadow. I really loved this part of the movie of a child, and it really was an influence in my actual style, wouldn't mind to have a similar one in the future. By the way I just love standing ruffs... sigh, so well done!
Below a link to youtube where you can see the scene of that movie I'm talking about:
Submitted on 2010/Aug/22