El Taller de Morgana: Affordable custom made medieval gowns

El Taller de Morgana is the project of a friend and fellow illustrator and editor from Spain Maria Parra. Her love for sewing has made her create this blog where she has started to take commissions for medieval and renaissance garments. She has proposed a line of "basic" medieval designs that you can order to be made with your measures for a price of 150 eur plus shipping. The only way now is to contact her directly through the site where you can pick the fabrics or simply request further information . She´s based in Spain. Of course we will update this article when more examples are provided as this costuming project of hers has recently launched. Note that the website is in spanish only but feel free to contact the crafter in english.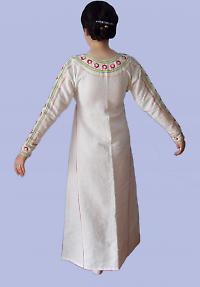 Above: embroidered medieval chemise by El Taller de Morgana
For LOTR lovers she offers to make replicas of famous Arwen dress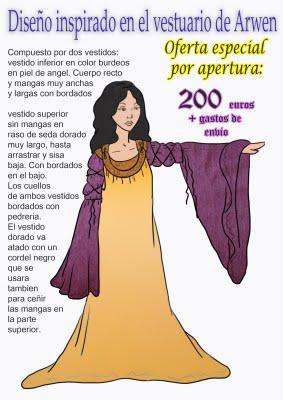 She also offers a line of "affordable" renaissance gowns, so you can pick the "look" and fabric of your future to be dress.
.
Submitted on 2011/Aug/30