Accentuate Clothing: Celebrating International Women´s day in YFC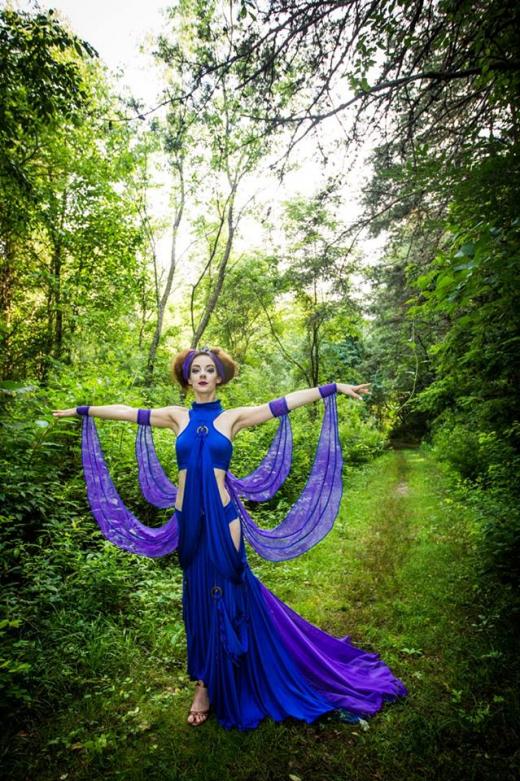 Today we celebrate the International day for the Women, and thus today we feature a feminine, unique and lovely store called "Accentuate Clothing" a USA based clothing label that specializes in handmade flowing, delicate, comfortable pixie-fairy-tribal clothing made in stretch knit fabric, for all of you goddesses who likes to celebrate your inner magic everyday.
Designer Diane Gardner created this label that shows an earthy almost pagan flair into it. Some of the dresses and tops features flowing extensions, almost ragged and organically looking adding a 3 dimensional flowing quality to the garments that be appealing to all tribal and bellydancers out there (at least to me as a singer and performer they look like a "must bookmark") Aren´t these gorgeous?
Of course right now I don't sport the figure for this, but there are several long sleeved tops and different styles that offer a zillion possibilities of layering up :) You just have to find a way to let it flow and radiate from you like in this picture.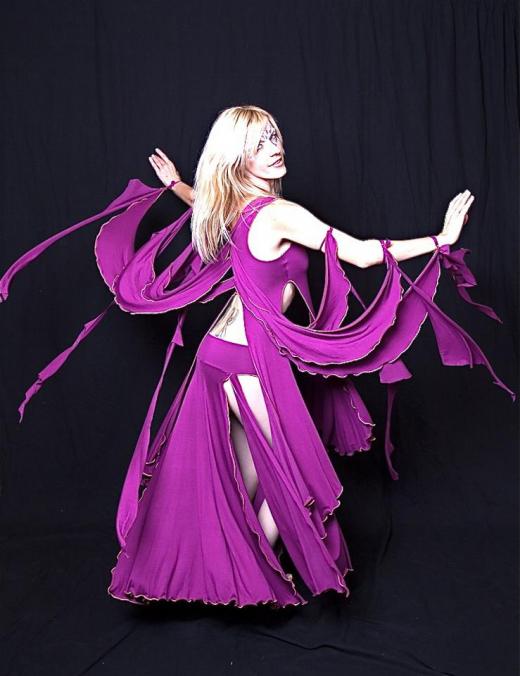 Above: Purple tribal set by Accentuate Clothing, like a blooming flower.
They also have a variety of pants, tops and skirts with unique patterns and designs. All garments are finished with topstitched seamlines. All garments are cut, sewn, trimmed handprinted and handmade by Diane and her assistant Witney. They also encourage direct contact for custom orders.
I'm in love with this Organic leafy green coat :/ sigh! :). Perfect for forest dwellers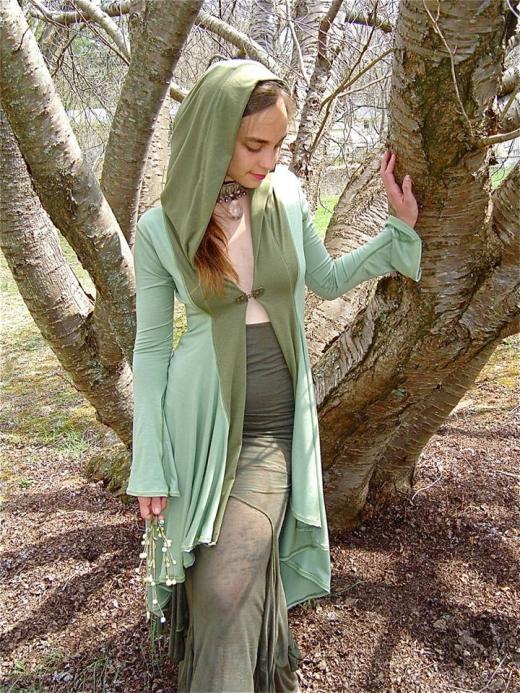 Network to see some other pieces of their port-folio.
Perfect for naturelovers out there!
Official site:
http://accentuatesclothing.com/
Facebook
https://www.facebook.com/Accentuates-Clothing-226677100693099/
Instagram
Etsy store
Submitted on 2016/Mar/08