Moonshine baby creations: feather eyelashes and headpieces

Based in Los Angeles, Moonshine baby Creations with headpieces and eyelashes full of feather, lush and colorful, Moonshine baby creations offers a delightful, majestic, opulent, strange and magical collection of items and handcrafted accessories that will delight specially tribal belly dancers, flappers, art-noveau lovers, mischiveous fairies and pixies and even gothic ladies. Each has their luxury treasure hidden in this lovely little store.
I already highlighted their lovely "queen of hearts" fake feather eyelashes both in our "feather eyelashes" and "Queen of Hearts" special, but regarding "feather eyelashes" they go beyond into the realm of the gaze of the goddess. From tribal to fairy :) they are absolutely enchanting :).
I absolutely love this pair because I think it's so wearable across genres... though I have some friends in tribal belly dance that will be thrilled about my discovery :))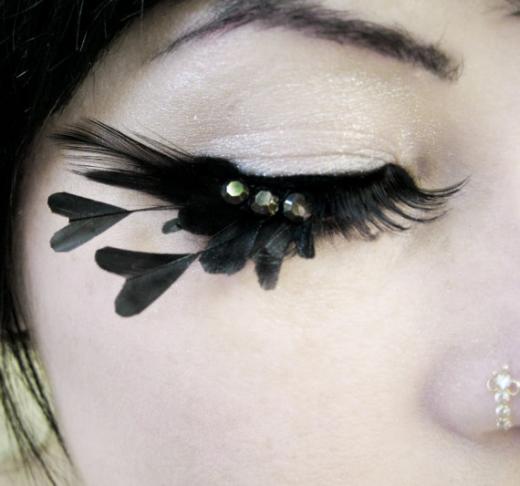 Another lovely pair with iridescent peacock feathers. Honestly, after surfing the entire etsy store I wouldn't be able to pick one pair, they're all absolutely amazing :)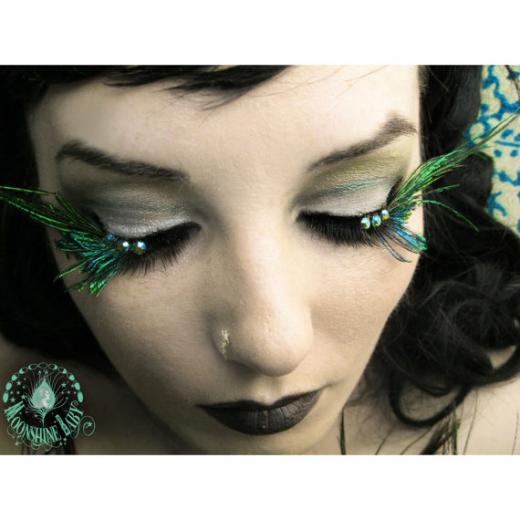 But feather eyelashes are not their only highlight they also make some lovely headpieces and accessories as well :) and there are some stunning examples like the one below :)
Below: Ozma Headpiece inspired in the works of L. Frank Baum, absolutely DELICIOUS!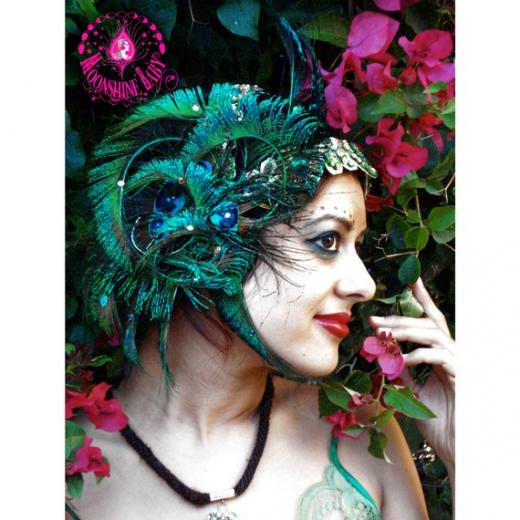 Submitted on 2012/Oct/09