Rooster baby: amazing feather headpieces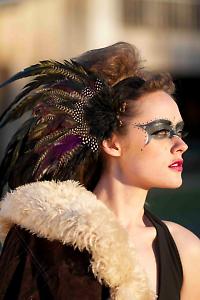 Rooster Baby is a delightful little store based in Oregon, USA, by the way of my favourite spots of the planets since I performed there myself in Faerieworlds festival some years back. :) Rooster baby showcases a lovely selection of feather headdresses,, somehow wild looking and unique just perfect for tribal dancers. The crafter is a fanatic of feathers, quill connoisseur, whose love for her craft has grown into a business of with high quality quill couture rendering unique and one of a kind pieces made only with finest materials and hand pieced, stitched, glued and made to last while you dance and play. And not only head pieces but also all kind of accessories made of feathers, earrings, hair extensions
Also for those concerned the feathers come from cruelty-free, found and repurposed some from her own birds or coming from reliable sources. The leather used comes from recycled straps.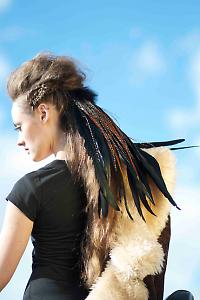 Also feel free to network and join it at
facebook
where Rooster Baby sometimes organizes some contests and give aways. I'm certainly giving it a try! :) Enjoy!
Submitted on 2012/Apr/09