Forever soles: jewellery for fairy feet!

I love barefoot sandals and jewellery! They are so ethereal and light...
I confess I am not the owner of a pretty pair of feet, but even to my hobbit feet I am sure these would look so good!. We have covered barefoot sandal stores before, but this article focus in a lovely little store from Australia called FOREVER SOLES that specializes also in this kind of shoe-wear, and that features a long collection of silver or white models perfect not only for alternative brides but also for moonbeam fairies :). Elegant from minimal to elaborate it will make you want to dance under the moonlight or feel the sand under your feet! They will adapt to your ankles by a fastening change. They look fairy and ancient at the same time. Most of the models are made of silver and that will require some care from your part to keep the shining keeping them in a dry place and cleaning them often with a cloth. But aren´t they lovely?
The site also features some lovely anklets and even some conventional shoes. For lighthearted spirits!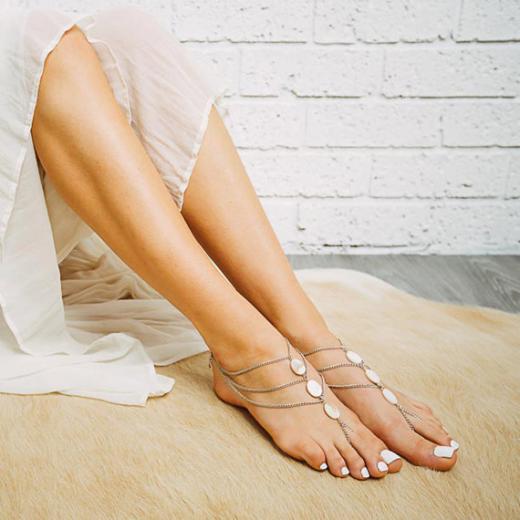 Submitted on 2015/Sep/22