Barefoot sandals for free-spirited dancing fairy feet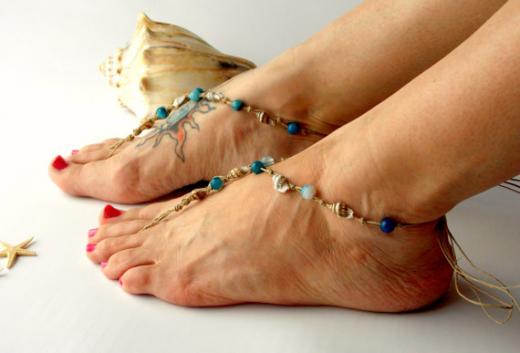 Above: barefoot sandal with shells, I think it's very "mermaid" like
Mojo´s Free Spirit is a shop run by crafter Moriah Jones that specializes in hemp barefoot sandals and shoes. Most of the time you dress as a fairy or sprite you don't know what to use as footwear or simply opt for going barefoot. I highlight this store not only because they're already finished and ready to go sandals are pretty for this purpose but also as inspiration. Can you imagine a fairy running in the fields with some pair of hideous shoes? Most likely you imagine something light and ethereal and free-spirited... so there it is. I think they are also great for dancers and bellydancers to drive attention to the movement of your feet while you dance.
And not only for girls, they also have some lovely tribal looking models for him too :)
And also some ethereal white models for alternative weedings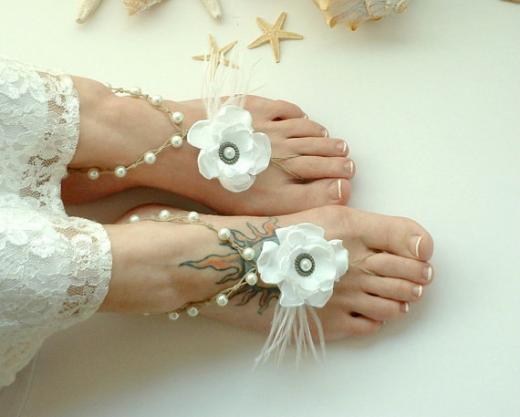 C´mon and when going to the beach or to the forest experience the ground you trod on, might be magical! And if you happen to have pretty feet they're also very sexy :)
If you want to commission any piece you can contact the crafter directly at mojofreespirit@gmail.com
They also offer discount for multiple items folder.
But it's not only about sandals and shoes, they also make feather earrings and extensions and lots of pretty accessories to go along with them ;-)
Submitted on 2013/Jan/07