CLAMPCLAMP: Shoes for fairies and mermaids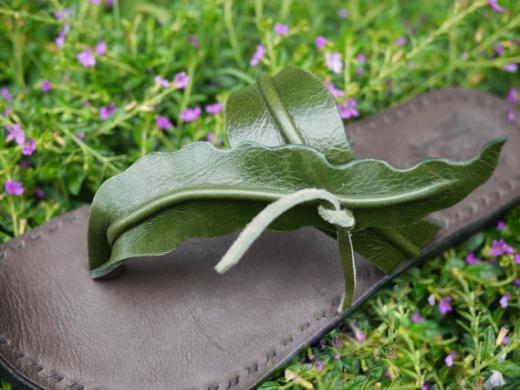 ClampClamp is a store based in Thailand that crafts lovely sandals with leaf and seaweed patterns, deliciously comfortable and looking. All the designs are original and inspired in the shapes of nature what provides them an earthly and organic look designed to enhance the beauty of the foot shape. From lovely ivory whites (for alternative brides) to browns and greens, both for women and men. From lotus, seaweed to gingko leaves, with natural colors. The shoes are made out of leather the sole is made of rubber to prevent slipping. ClampClamp takes inspiration from different Asian cultures, mixing Japan's eye for detail and craftsmanship with Thailand's free-spirited nature.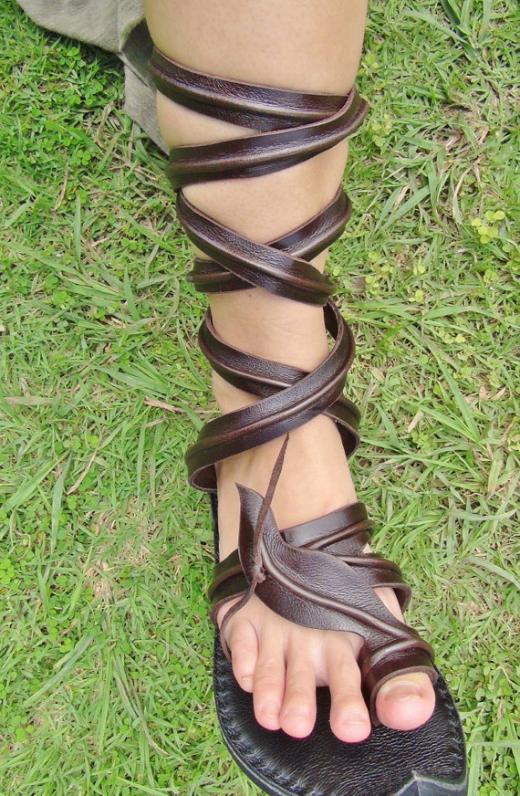 Above: Jack and the Beanstalks knee high model.
Comfortable and beautiful to look at. Perfect for fairies, pixies, nymphs and other fantasy creatures ;-)

Below: delicate ivory white leather sandals with petal and organic shapes.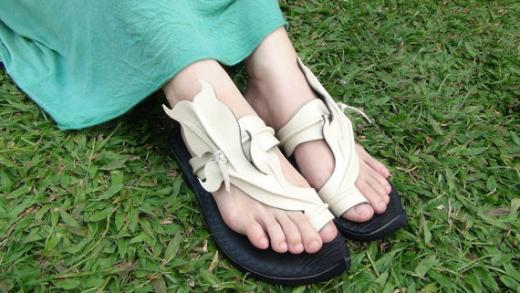 Submitted on 2014/Apr/30