Vincent Cantillon Masks: Prepare yourself for a Goblin Masquerade
Oh I´m in love with the Goblin Queen mask by "Vincent Cantillon". As a fan of the movie "Labyrinth" (I have performed myself some songs in some concerts along with the designers of the movie and I am a total fan of it still) the Masquerade ball, which is sort of elegant but decadent is among my favourite parts in the movie. So surfing around I found this lovely mask! :).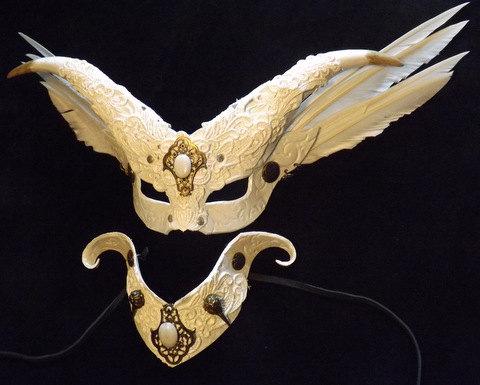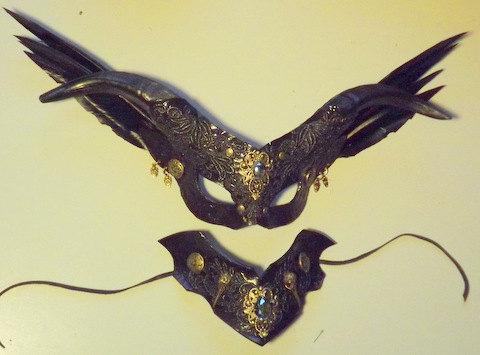 Made with leather, lace, metallic ornaments... luscious, intricate and very sexy :). I can´t even make a decision which one is more gorgeous :)
Based in USA (Colorado) this designer and crafter renders lovely and unique pieces, and judging by the happy clients reviews It is worth the money. I may say for some of the pieces the prices are very fair.
So far bookmarking this lovely store to return back again. I´d love one of these to perform, so better to know having them properly "located": Meanwhile if you can afford, these seems the finest to me... Jareth is waiting... Do you want to be the "Goblin Queen"?
There are options for men too...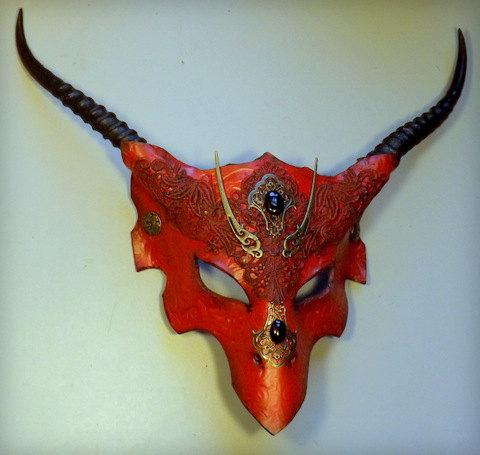 Below: Mens size leather mask with cast horns,lace,gold tone metal accents,black agate stones. I´d love to see it in black or white too :) or even earthly tones :)
Overall the combination of materials and detail in ornaments is exquisite.Have a look to this lovely store and its collections of handmade maks at "Vincent Cantillon".
Submitted on 2015/Dec/15