Blacksnake Workshop: Magic worlds creations from Steampunk to Goth!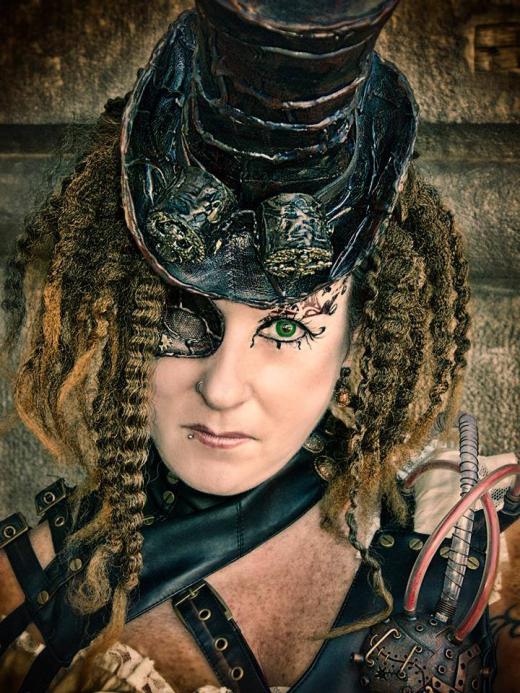 Above: Blacksnake wearing her hand-made hat and creations. I love her top hats, they're perfect for alternative Mad Hatters :)
Blacksnake Phoenyx
is a living chameleon. When I lived in Barcelona I stumbled upon this lady quite a lot of times, and I always had to take two seconds to recognize her, she changes so much from one event to another in such an awesome way! I've always felt impressed and she certainly has mastered the art of cosplaying. Always original and ever-changing, It didn't surprise me to find out that many of her outfits and accessories were made by herself, and she seemed to burst with eye-catchy ideas. It was obvious that she likes to renew clothes. But the new is that she has opened a little workshop and now sell some of her creations in fantasy/horror/cosplay events :) so you have now the chance to purchase some of her creations or to customize your old non-original dull accessories into a one of a kind piece.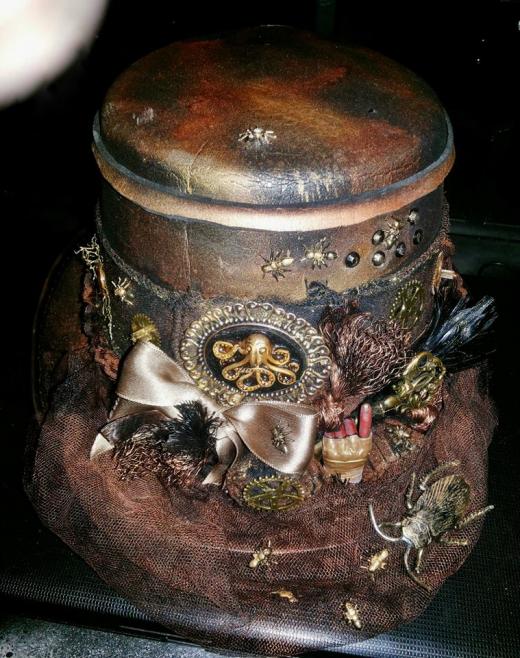 Above: Magic Worlds hat, with a distinct steampunk/lovecraftian flair! :)
From Steampunk to victorian decadence and even goth or macabre tones... the originality is undeniable! Headpieces, hats, masks... have a look yourself!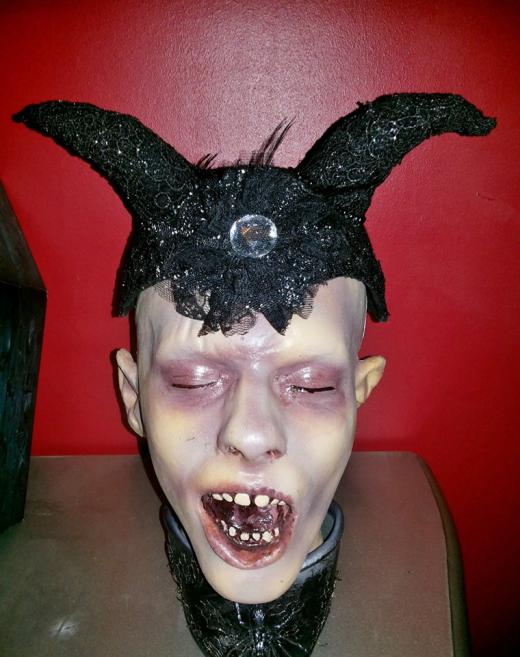 Above: Headpiece with horns inspired in Maleficent. Deliciously gothic. Hmm I'm inclined to a set like this in white :)

Below: Model Chelly Kira wearing "Seven Seas" headpiece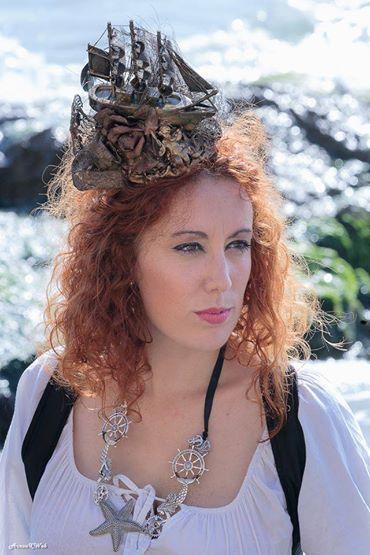 So far, and until she opens an online store youc an have a look to examples of her work in her facebook page, where she encourages contact if you want to purchase or commission one of her creations.
Don't you love this lovely top hats? So Burton-like, they remind me to "A nightmare before Xmas somehow"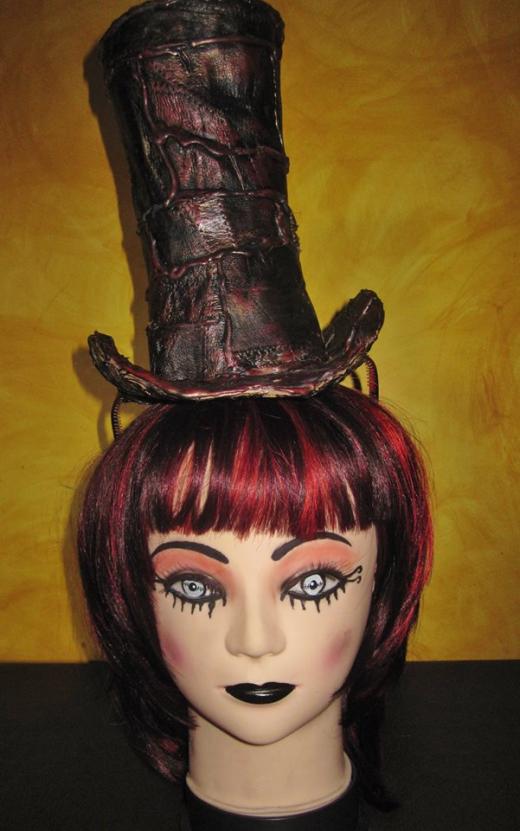 Submitted on 2014/Nov/05