Topsy turvy: whimsical historical hats from Renaissance to Burlesque!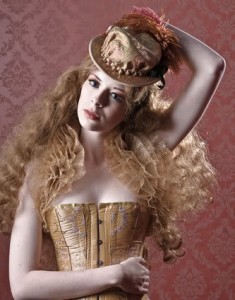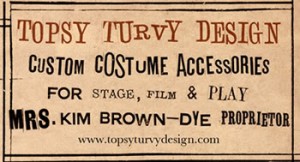 Topsy Turvy design: Costume accesories for film, stage, and play
TOPSY TURVY DESIGN is the brainchild of professional Costumier & Milliner, K. Brown-Dye based in Canifornia. The website features renaissance hats, XVIII century, Victoriana and also Burlesque models. Yes, they are a bit pricy, but as they stage in the home info they're trying to rescue the traditional art of millinery using the finest materials. So from Elzabeth, Marie Antoniette to modern cabaret and Circus, you might find unique items all through the exquisite collection.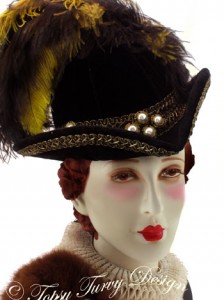 Above: Elizabethan hat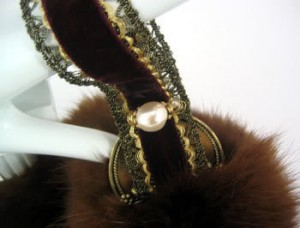 Zibellini or "Flea Fur" (I confess I had no idea about this historical accessories but the description really caught me, and you do need to know what they are! :) As the web says Zibellinis were a popular accessory item for noble men & ladies (see pic of Queen Elizabeth) during the 15th and 16th centuries. The head and sometimes feet were often decorated with gold filigree and set with jewels. They are known as "flea-furs" for they were believed to attract the fleas away from one's person!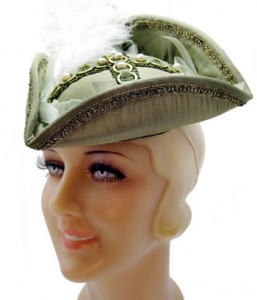 This Marie Antoniette's inspired model t is also offered in Pale Pink, Ivory, Cream & Black. If you are into XVII fashion be sure to check our previous article "Marie Antoinette and other Roccoco fantasies". But the site includes some rare to find models inspired in those years like the following Mob Cap and Masquerade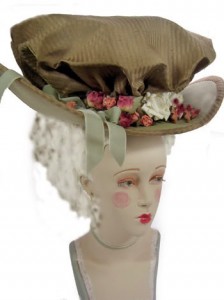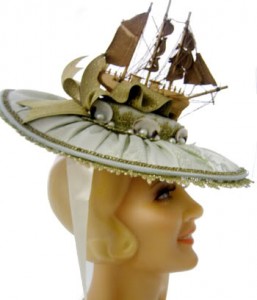 It also features a third section tagged as "Dickens, Civil War and victorian" and features also a mini collection of lovely models ranging from tricorn to tall hats like the following.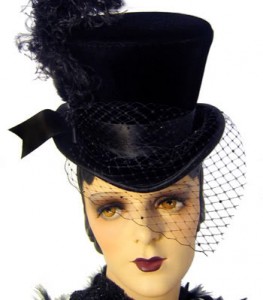 Above: Victorian Top hat
It also has some other models like burlesque, circus and cabaret. From little hats that would suit your "Moulin Rouge inspired" garment to a later twenties-thirties look. All very classy and elegant indeed.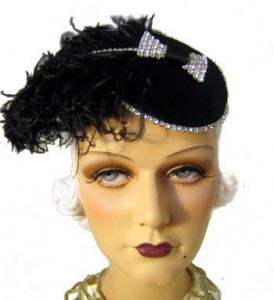 For example this little hat would be perfect for any burlesque, rockabilly, glamour puss, pin up, goth, cigarette girl or flapper look & is sure to turn heads!
The site also commission unique pieces (even turbans) so be sure to check the
happy customers gallery
to dive in and get some inspiration.
Submitted on 2010/May/21