Antoinette´s Atelier: Amazing Rococo powdered wigs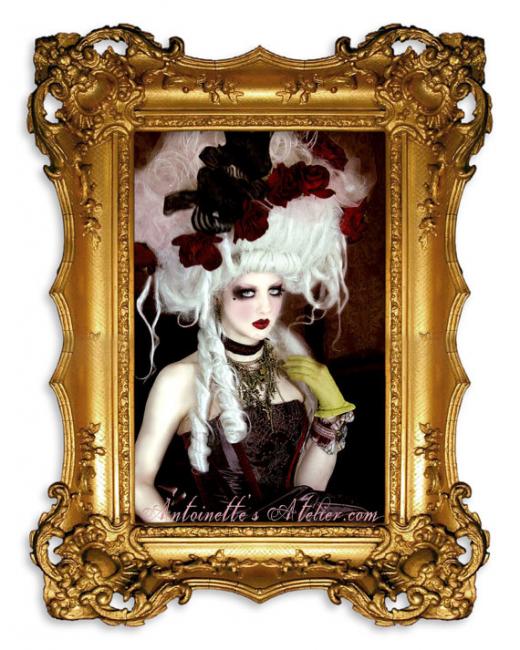 One of the most popular articles in yourfantasycostume is our special "Marie Antoinette and other rococo fantasies" article feature. In that article you can find a bit of everything of what you need to dress in rococo style. Still from time to time we stumble upon some amazing websites to grow that article on, and even stores that deserve their own entry at the blog. This has been the case of Antoinette´s Atelier, a delightful store run by NY based designer Kathleen Marie that specializes in massive, professional rococo wigs (quite pricey but absolutely breathtaking for those who would not spoil their rococo garments with cheap shiny wigs) and also one of a kind accessories (like slippers) and garments inspired in 18th century luxuries :) Enjoy!
They have an Antoinette´s Atelier etsy store where you can see some of their products on sale. A must visit for coquette lovers of decadent beauty in a style where "nothing" is just too much!
Long live the Queen!
Submitted on 2012/Aug/12