Your Dress Maker: historical, pagan, gothic... a bit of everything!

Your dress maker
is an ebay store that lists some historical and renaissance garments. All clothes can be custom tailored to fit your size. The company is based in Thailand and offers some really full garments for quite affordable prices. The store lists in several languages so you can be sure about the purchase process.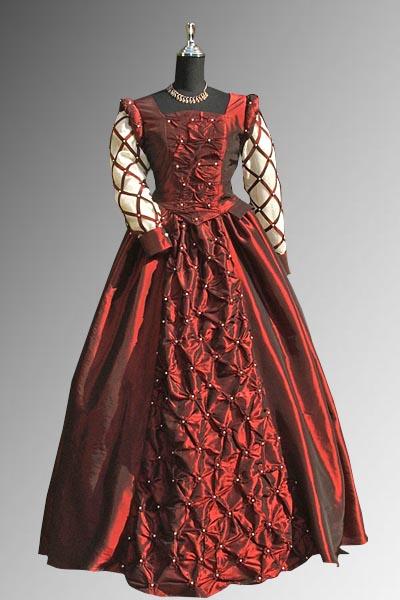 Above: Taffeta renaissance Gown. Made of taffeta and decorated with pearls. The gown is fastened with laces at the back. The upper part is boned and fully lined.
It features a collection of historical garments from a wide range of prices from medieval to Italian renaissance, Tudor, French Baroque (these would be an add to our previous Marie Antoniette´s article) , Civil War and more... From noble clothing to peasants...
And the guys have also knight robes, cloaks (some in a very "Dracula/vampire" style), scottish kils and also some buccaneer pants and even frocks in baroque style... yes, a bit of everything, the collection is rather diverse and inspired in different ages... with a bit of cross-over sometimes but specially for couples you will find some matching "rococo masquerade matching".Some of the fabrics seem a bit "too glossy" and vivid for my taste, but migled you can find some really lovely items, so it does really worth a look if only even to gather some ideas.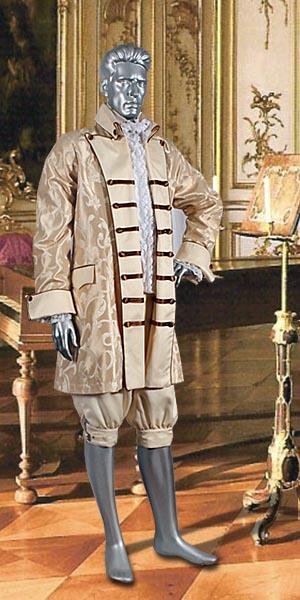 Above: Baroque frock

Your dressmaker features also some pagan ritual robes both for women and men and also undergarments like chemises and hoop skirts and petticoats. Your dress maker also includes some accessories like belts, hats and cloak fasteners and clasps.
They have also some inexpensive medieval shoulder hoods. I really like this one for a "red riding hood characterization" They have pointy models in brown if you want to go for a more medieval mood. This is the item I might be getting, for around 25 dollars which is not much!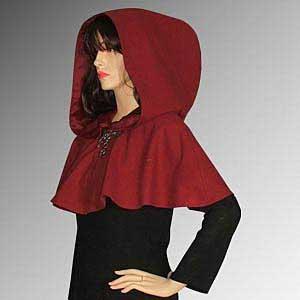 Submitted on 2010/Sep/03