Iddle wild illustree: fairytale and historical garments... oh and Sleepy Hollow replicas!!

Iddle wild illustree is a store that makes high quality historic costumes and clothing. Research and historical accuracy is very important to the designer that also likes to make vintage drawings and stamps with historical costume work though with a whimsical twist. When having a bit more freedom and an item item has a fantasy not so historicall bent or is made of modern materials is pointed out.

I found the site looking for gowns inspired in Sleepy Hollow (which I intend to cover in an article very soon)... and found this lovely and accurate reproduction!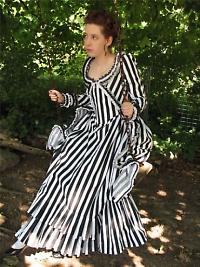 Katrina van Tassel Sleepy Hollow Striped dress
Movie accurate re-creation of the striped gown worn by Katrina Van Tassel at the end of the film Sleepy Hollow with that lovely XVIII stomacher design!

Then I ended up diving in the store and found other fairytale, Elizabethan and even historical undergarments... definitely worth a look!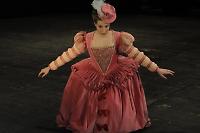 Above: Elizabethan dress
Submitted on 2010/Oct/21