Samiah: a blend of gothic, renaissance and vintage!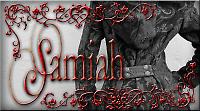 Samiah s a store that features the works of this very talented designer, lovely brocade renaissance, vintage and pirate coats, as well as renaissance-like dresses. Totally customizable and in a wealth of sizes, tailored to fit you perfectly and enhance your figure. Also with a vintage "old" design that matches pirate and even renaissance but also your daily wear with a classic touch of edge a blend of gothic, romantic, victorian, renaissance and vintage... all mingled together in perfect harmony.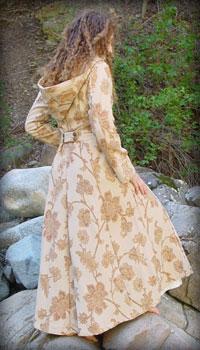 Above: The Winterfield cloak. You can custom order in a wealth of lovely brocade fabrics with renaissance motifs. Cloak yourself in mystery, this cloak is of epic beauty! Below you can see one of the brocade samples, you can do it in all sorts of historical brocade reproductions.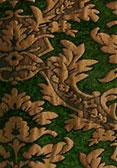 Above: green/gold brocade
The coats come in all sizes including extra large sizes with no extra charge. There are some gorgeous pirate coats for ladies too!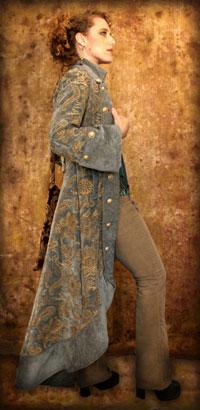 Note: There are some pirate coats also for men :) They list also some striped black and golden/red more victorian models.
Among my favorite items are the dresses!!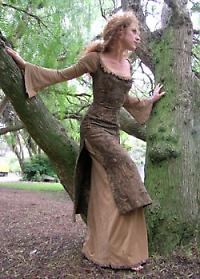 Above: The Sultany dress made in faux suede. Simple and romantic!
Recapture the spirit of the old world, when romance and adventure were the reflections of our inner desires. Indulge yourself in fantasy as you slip into one of our dresses, and re-ignite the passion of a realm long forgotten.
Submitted on 2010/Oct/09