Halloween is just "The Nightmare before Christmas"
Tim Burton's "The nightmare before Christmas" is one of my favorite movies... This stop-motion animated jewel released early nineties when I was a teenager. I went to the cinema seven times in a row when it was released just to learn the songs by hear (in those times to find the soundtrack where I was living was a complex task, but finally I found the little precious soundtrack of score that Danny Elfman scored for the movie)... "Oh somewhere deep inside of this bones....!" Yes, this film archieved what looked impossible, to make a charming prince to fall in love with out of a thin doll of a skeleton with such a great personality... the mighty Pumpkin King Jack Skellington. A gentle mix of genres, it even had some space for romance, and thus Jack and Sally became one of the most loveliest couple ever.. This movie also showed to the world the spirit of Halloween into countries like mine that have no tradition of it. Years later it started to become a cult movie and gain the recognition it initially deserved...
Let´s start with the heroine.... Sally Rag Doll!
There are cheap already made versions available, but you can opt for a fine hand-made version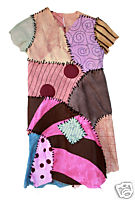 Polishing details with this stitched glovettes (or you can opt for theatrical make up too. See attached video for Sally's make up tutorial)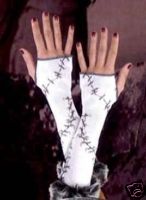 I think this might be more accurate to what the character is, just like the one below with wool hair juts like a doll: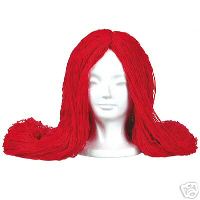 Still due to aesthetics some prefer to wear a bright red fiber hair wig, the next one is suitable in hair style: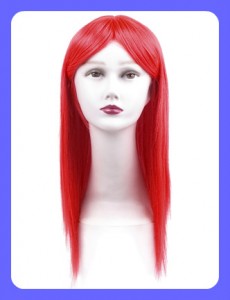 Step by step Sally rag doll YOU TUBE tutorial (4 videos)

Pt 1: Face Pt2: eyes Pt3:Eyes and face Pt4: Finished look
JACK Skellington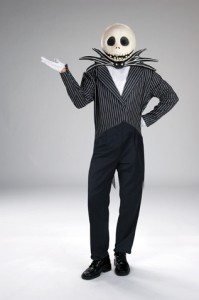 Jack's mask alone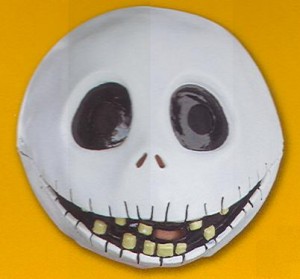 I don't need to say that the very classical Halloween skeleton gloves are indeed great and useful for Jack's costume.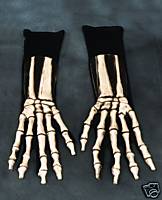 Santa hat for turning Jack's into Christmas mood!

Other characters in the movie
Zero (Jack's dog)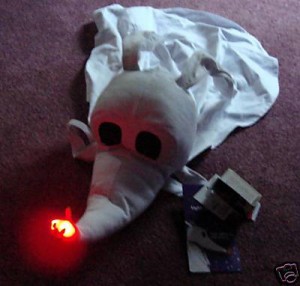 Major Tom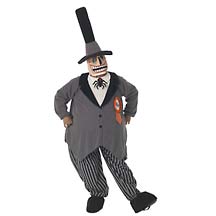 Oogie Boogie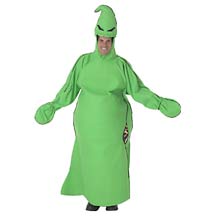 pumpkin prop "Halloween town"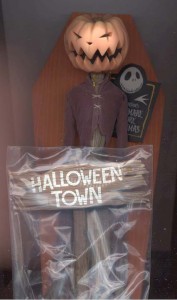 Singing.... "This is halloween! This halloween! halloween! halloween!!"
Submitted on 2008/Oct/28