Zombie walks? get ready to become a walking dead!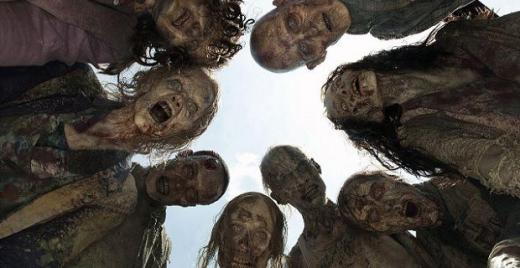 Above: gross-looking zombies from acclaimed tv series The Walking Dead
As many of you know a Zombie walk is an organized gathering of people dressed like zombies. :) There is no deny that this genre has experienced a golden era and more even after successful tv series like "Walking dead" (hmm not so much after Fear the Walking dead which so far has no zombies at all... well, rant over). The living dead are in fashion, wether for these kind of conventions or for getting ready for upcoming Halloween :) There are some movies I'd recommend too that features different kinds of zombies and different ways to get infected but let´s name a few: 28 days later, REC (Spanish movie), Z nation and of course the "classics" Night of the Living dead and one of my favourite "Dawn of the Dead" and the hilarious spin-off "Shaun of the Dead", a brilliant zombie movie all the same... So if you need some inspiration, start with those!
At least you will need fake blood, LOTS of fake blood, to put stains in your ragged clothing and around your mouth and wounds. These can be found easily in almost every local party store. In ebay you will find fake blood in plenty of brands, prices and qualities.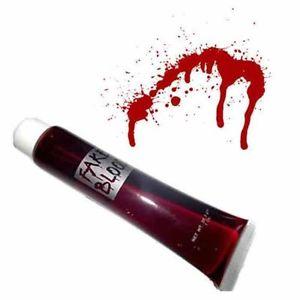 If you still want to find "the love of your life" in a zombie party (unlikely but well, I've seen stranger things) and not wanting to go all ugly remember that you can opt for different levels of decompositions and rotting, so as long as you look dead you don't have to go that extreme... you can even opt for a "dolly" or "pin-up" zombie girl. In those examples some Burton´s inspired "corpse bride" look are usually guarantee of success! (opt for blueish or pale white skin and just darken around your cheeks and eyes to make them look bony) but c´mon! :) the fun part about being a zombie is that the more grotesque the better... I've seen all sorts of zombies, even zombified supernatural creatures (like werewolves or fairies)... No limits, except you've been biten by a not-dead and you're doomed.
What about the costumes? This when you can also be creative. You can go for any character from any era and make it rise from the dead... right! Remember Michael Jackson´s thriller? So you can choose actual daily wear or historical clothing, or even funny options like "Elvis Presley" and other dead classics... All you have to do is to tear, age, and add some blood and dirt! :) You can add bloody hand prints or use gray or brown spray paint to age it, or soak it in tea and let it drow. NO IRONING PLEASE! :)
-How to create zombie costumes in 12 steps (with pictures) from Wikihow
Some useful links:
-Really scary DIY gory Zombie make up tutorial by freakmo.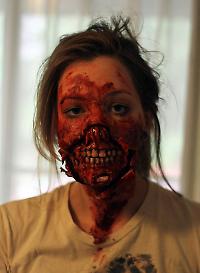 but if you are not skilled with prosthetics maybe you want to consider easier alternatives with only make up (and maybe some fx lenses)
-If you want to add some creepy details my talented make up friend KlaireDelys has made some tutorials about disgusting and gory details like broken nails.... eww!
Submitted on 2015/Sep/22