FQcouture (Faerie Queen Couture): unicorn circlets, venetian masks and more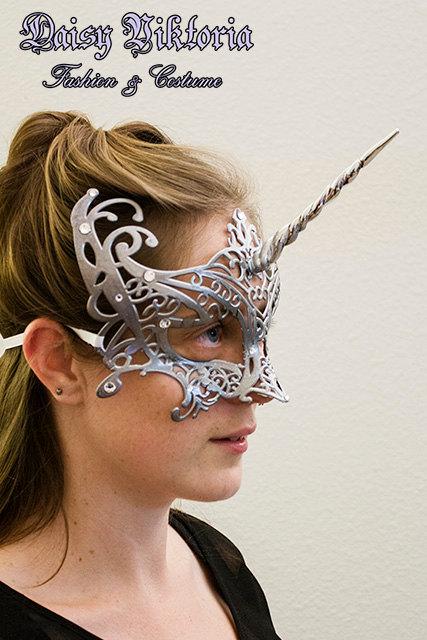 Above: Metal looking unicorn venetian filigree mask by Fqcouture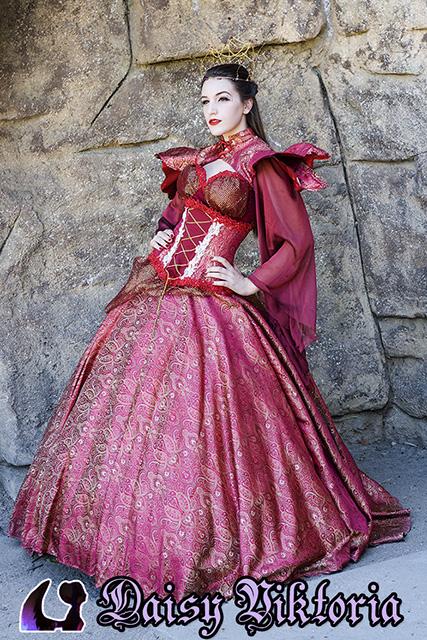 Above: handmade luscious and vibrant red gown with custom corset and bodice.
Fqcouture is a USA-based store specialized in handmade fantasy inspired accessories and costumes. Owner and crafter Daisy Viktoria launched her own brand for her creations and thus Fq Couture (Faerie Queen Couture was born). Out from her own love for fantasy she offers a lovely collection of circlets, filigree Venetian maks, unicorn horns, underbust corsets and even lovely layered faerie or ruffled Victorian/steampunk skirts.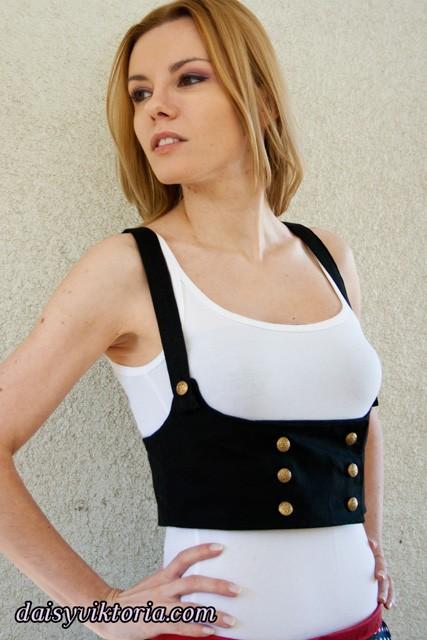 Above: underbust pirate/victorian vest in black. Also available in other colours, including some lovely models with a stripes that reminisce of "circus" inspired fashion.
Below: Cage hoop undergarments to make your skirts look full. She has quite a few different models to adjust to different time fashion eras.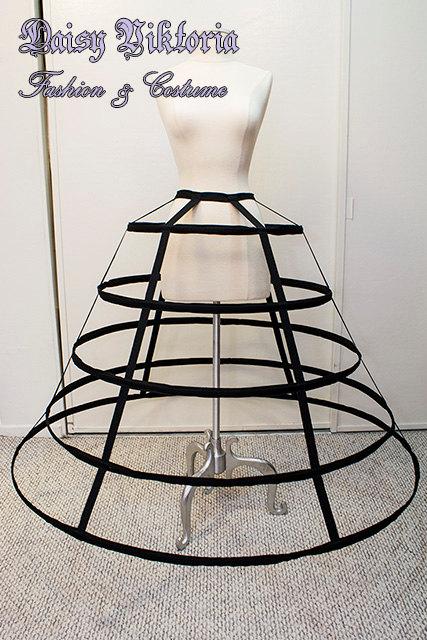 But there is much more you can find out about this designer. She obvious love historical garments and you fill find an AMAZING fortfolio in this this FAERIE QUEEN SITE
This includes some lovely medieval, renaissance, fantasy and even gowns inspired in ancient times or different civilisations :) A must see. :) I wish I had her skills with the needle.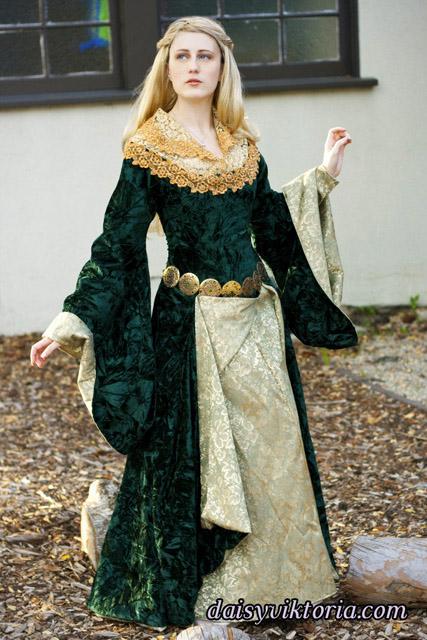 Above: Eowyn inspired medieval dress
You can also network with the crafter for custom orders or couture pieces (including corsetry) as well as having a look to her past and current catalogue and more at her official site at daisyviktoria.com
Submitted on 2015/Sep/21