Bozzy UK: fantasy gowns and chokers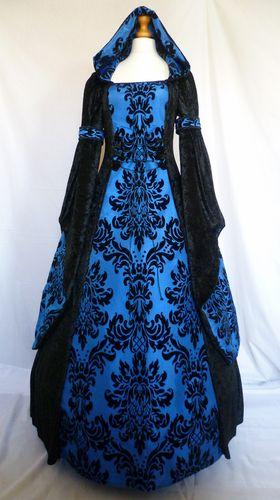 Above: my favorite pick fantasy/medieval gown with hoo in black velvet with blue brocade
Bozzy UK is a store that operates in ebay They have a quite large collection of hand-made gothic and pagan chokers with different pendants, motifs and charms, some including lovely lace in black, white and red mostly, but the highlight of the store are the gowns. Most of them with some good-looking brocade fabrics, laced at the back for perfect fit. The design of the garments range from fantasy to historical and some with some dramatic looking hoods that makes them perfect for a sorcerer or mysterious looking.
They also have some medieval headpieces, and some fantasy gowns in pale colors more suitable for children princess/fairytale style.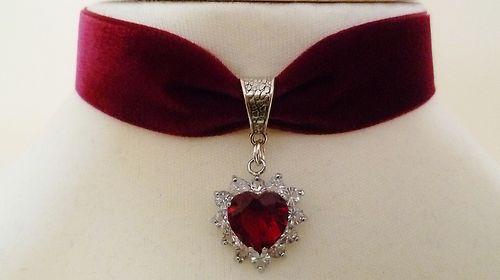 Above: example of choker, this would be a great inclusion in our Queen of Hearts special article.
Submitted on 2013/Sep/17