Midsummer´s Night Masquerade : mushroom pendants and other pixie things
Megan Johnson is the artist behind the store and company The Midsummer´s Night Masquerade based in USA. Online store is based in Inselly at the moment though Megan also encourages direct contact through her network pages in facebook page and instagram (linked at the end of the article). The store has specialized in handmade masquerade masks, crowns, fairy wings and also jewelry and accessories. All of them inspired by and for fantasy, from fairy to larp and even Steampunk undertones. Megan started to make masks in the late 90´s because she wanted to make her own wearable fantasy items like masks, wreaths and garlands, fairy wings and jewellery. With time she started to improve her skills and make professional items and thus Midsummer´s Night Masquerade was created, first out of her need and love to do things for herself and soon after to share with others.
She has the most lovely pendants and mushrooms with vials... very original and magical :)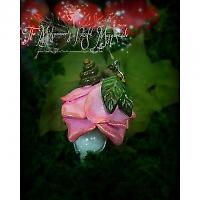 The Mushroom are made also in bigger sizes as ornaments, but I particularly love the vial pendants as they seem to enclose some kids of green forest magic :)Above hand sculpted flower pendant with vial.
She also has some variations with gorgeous mushrooms. Pendants are about 25-30 $ and absolutely made by hand, which makes each one different and unique.
Above: supercute Mushrooms lanterns (off and on)
not only you will find things to wear and accessories, but also some cute fairy lamps that you could use for your fairy shoots in the forest. They are powered by tealight led candles and totally safe but look really enchanting. Made in sculpey and absolutely handmade for a fairly affordable price (around 40$).
She also has masks and sometimes garlands and fairy wings on sale, these items come out more scarcely so I'd recommend to make a commission directly to her if interested. Some examples below: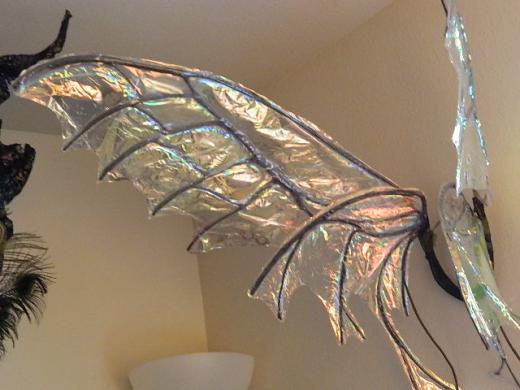 Above: iridescent transparent fairy wings. Below: lovely floral headpiece garland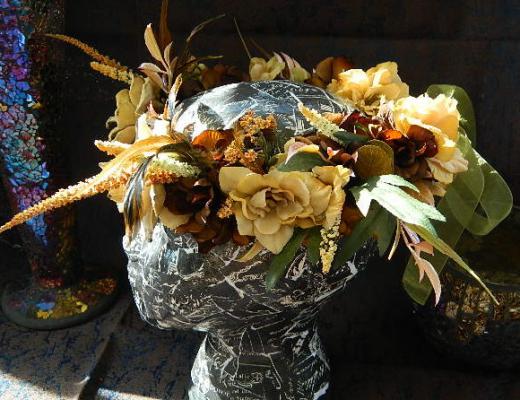 You can network with Midsummer´s Night Masquerade in the following sites.
Follow on Instagram: www.instagram.com/TheMidsummers_Night_Masquerade
Etsy story (currently deactivated)
The Midsummer´s Night Masquerade Inselly Store (online store)

The Midsummers Night Masquerade in Amazon
Past works and portfolio in Deviant Art
Submitted on 2016/May/24