Midnight Nymphs: Jewellery for an elven princess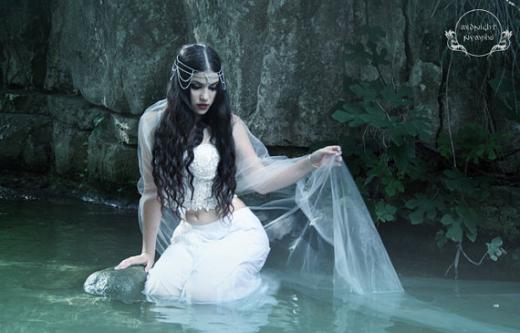 Midnight Nymphs is a lovely store specialized in handmade elven and fantasy inspired jewellery and accessories by talented designer and crafter and also illustrator Rossana Castellino. Based in Ragusa (Italy), her handmade pieces shows her love for fantasy, myths and magic and pagan imagery. She even looks very much herself like the Luthien described in Tolkien novels. Overall, if you like regal, elegant, elven inspired tiaras, necklaces and accessories, this is a recommended shop. Spiced with romantic gothic, victorian, and even some art-noveau inspiration, there are pieces to delight those, who like me, like to wander in forests dressed in elven attires.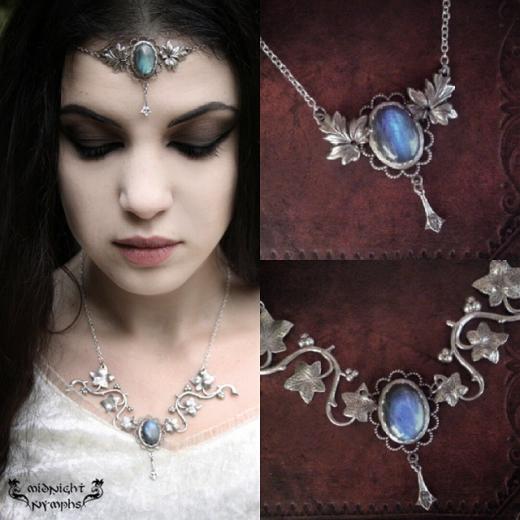 Above: gorgeous matching set... ! <3. I love the leaf ornaments and matching tiara and necklace
You can also network with the crafter following her on instagram
Below another one of my favourites... I'd love one with the moon stone, it's simply gorgeous. It's offered also with other gems.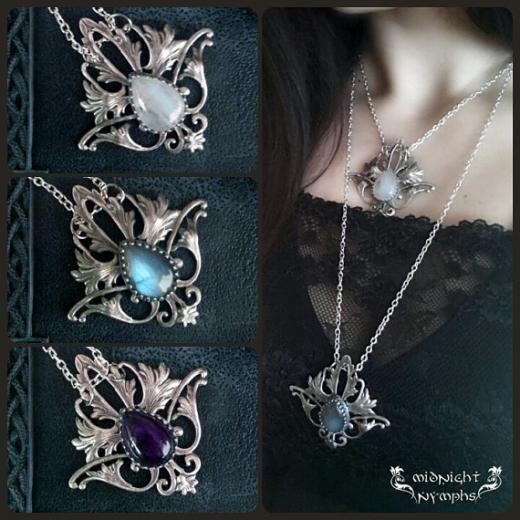 Submitted on 2015/Nov/11