Winter Snow Queen Ice mask: Do it Yourself tutorial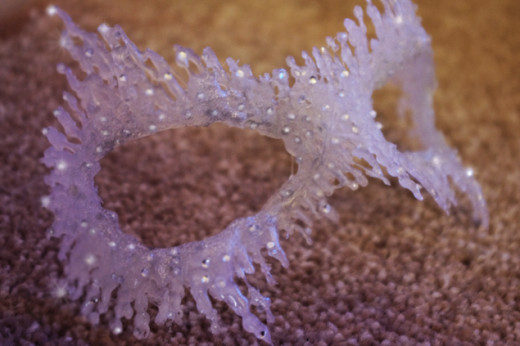 With just a few materials like a glue gun, super glue, rhinestones and some shiny silvery glittering nail varnish, over a cast of your face or a full face mask as mold, this easy to follow and really simple tutorial will delight all Snow Queens out there. Crystalline, ethereal and glittering :) <3 <3 best part, affordable and easy to make! :)
This is a great addition to the article we made about Snow Queen previously here in your fantasy costume. I'm going to try it myself so I will try to post my result as soon as I can manage to make one.
For more tips and tricks you can see their KLAIREDELYS blog to see more details about this particular mask:http://www.klairedelys.com/2012/12/18/diy-masquerade-mask-ice-queen/ Her blog is really interesting for other tutorials and make up/beauty tutorials and reviews :) She has some awesome fantasy makeup videos in the channel so feel free to check her blog and videos. I have for sure bookmarked it for inspiration and We might make further feature inn the future.
I am definitely giving it a try myself. I'm plotting a wintery photoshoot and it looks so easy and the result so striking.
You can also network with the crafter in twitter
Submitted on 2013/Jan/03