Tutorial: Making Iron Age, Viking, Irish ghillies leather shoes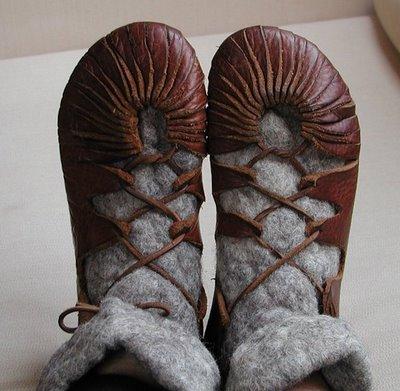 Some time ago we published in your fantasy costume a post about this kind of shoes that are called Ghillies in our previous article "Medieval moccasins and ghillies for Highlanders, irish goblins and fairies".
Some pictures below so you can make an idea, and go and visit the step by step tutorial in Therese´s blog Earth and living.
So have a look so you can refresh yourself a little bit about them with the definition, wikipedia article and so forth and get a bit of documentation about them. But now we re-catch them in order to try to attempt to make a pair for ourselves. I happened to find a lovely blog where they had a tutorial explaining how to do it step by step, and it has a lot of pictures so if you feel crafty enough and have a piece of leather go for it... I certainly will try it myself very soon. You can read the tutorial in this other blog. Without pattern using your own foot as template, it teaches you how to achieve a comfortable pair of ghillies for your historical garment. And as you see in the picture above they look great with wool socks! :)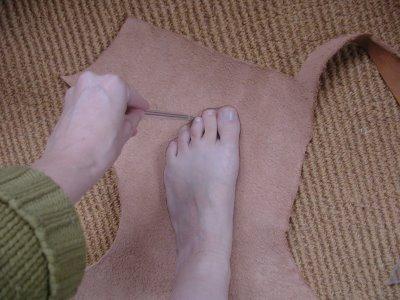 Above: this is our starting point, your foot and a piece of leather...!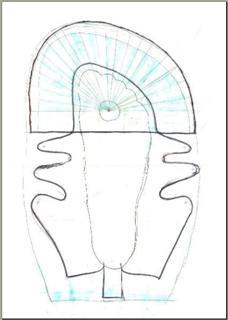 Above: scheme pattern to make your shoes
Submitted on 2010/Sep/03