Morbid Mask Studio: prosthetics for your FX fantasy make up!
Morbid Mask Studio, based in UK, has specialized in FX prosthetics... From horns, fangs, elf ears to full and partial masks, and of course, pretty much anything you might need for a FX theatrical make up... Prices are fair and the catalogue is diverse including some rare to find articles. They keep listings at ebay too at Morbid Masks store y (100% positive feedback by the way) but you can also surf their official site where they may have a few items not listed in ebabut also the ebay store has many listings that are not listed in the site, so be sure to check both. The official site has accurate information regarding contact, shipping and returns policies (of course you can´t return certain products as wigs or teeth for hygienic reasons unless faulty). But everything seems pretty reliable and they guarantee next day delivery after your order.
All Latex Masks, Special Effects and Prosthetics hand made in the UK by the studio. So if you are thinking about epic live role-playing, attending to a fantasy convention to impress or simply fancy cosplaying, this is one recommended stop for your research! :)
Of course you can find ears and facial features inspired in different fantasy characters, from flat noses for dwarves and gnomes to mermaid ears (<3).
I would love to go for this one, it's an unicorn horn prostetic, attached to a latex skin coloured base that you can attach to your forehead with spirit gum and blend seamessly. So instead of wearing a horned crown you could look a real Unicorn-like creature. If only for this, bookmarked and highlighted :). But they also have faun/demon horns too.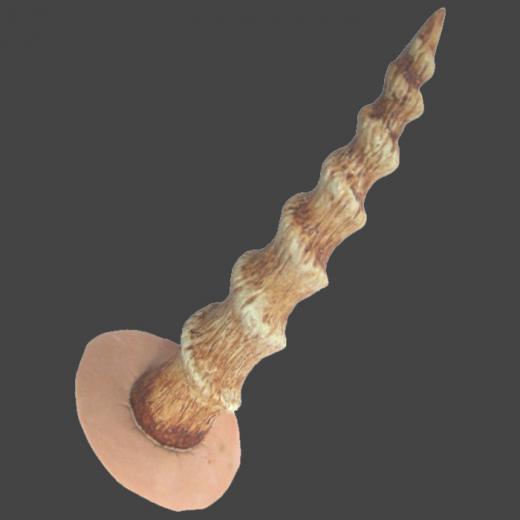 Below: reusable latex forked tongue, perfect for snake, lizards and dragon cosplays. You can even drink with it, although of course you will have a few difficulties speaking, reptiles should hiss anyway! Super affordable too!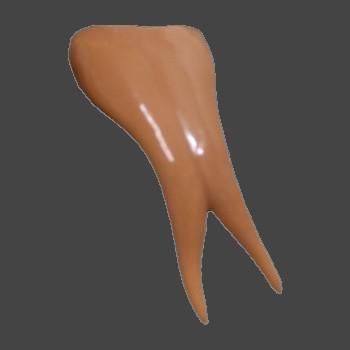 In the mood of more drastic transformations... you have full masks and partial masks to become a werewolf, a goblin, an orc, a dark elf (even Sloth from the Goonies!! if you needed a nerd-freak signal). Examples of the make ups are really impressive too. Do you fancy Warcraft, Warhammer, DD and other epic fantasies... give it a check! Prices are really good too for the full masks.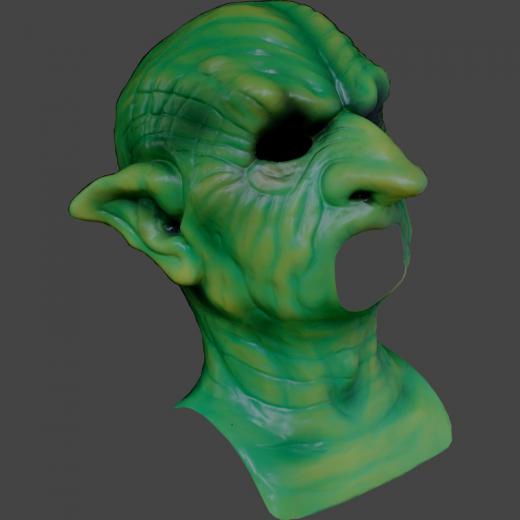 Below: Werewolf mask and fighting claws... :)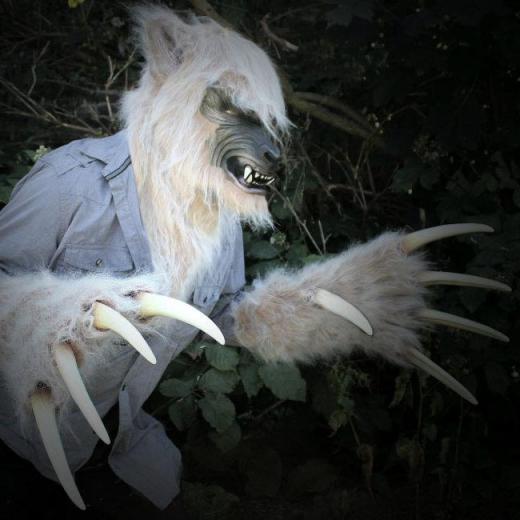 Even if it´s a little early for Halloween (well it's never too late to plot Halloween right? they also keep some spooky props too!)
MORBID MASKS NETWORK:
Morbid Studio Official site (includes direct contact, adress and phone, UK based)
Submitted on 2016/Jul/28