Fairycave: headpieces for your Goddess-self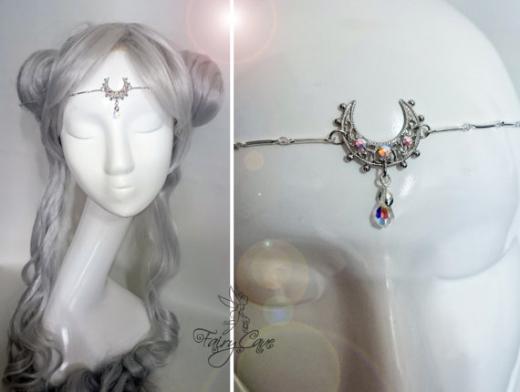 Above: Delicate crescent moon Goddess Circlet. Inspired by Sailor Moon but also perfect for pagan Goddesses :)
Fairycave is a Spanish (based in Murcia) company specialized in headpieces and accessories inspired in cosplay and fantasy. Unicorns, moons and fairies. Owner and seamstress (and cosplayer herself) María Mayor de Haro. All items are handmade and designer by her, some taking inspiration from well known anime/manga/videogames characters like Sailor Moon or Princess Zelda, others simply out of her imagination and love for all things fantasy-related. Some of her pieces have been featured in well known fantasy photographers shoots and editorials.
Delicate ethereal Unicorn resin horn circlet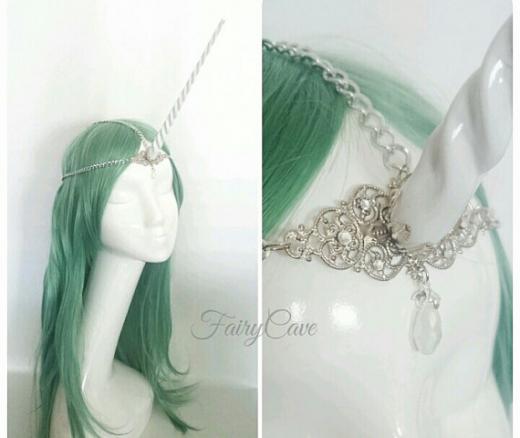 They also welcome contact for custom work, like this wonderful winged piece (I have a weakness for browns and green lately so fell in love with it). Perfect for a forest queen :). It mixes elements of fantasy and Art Noveau, with delicately matching colours in the whole set :). Eye catching for sure.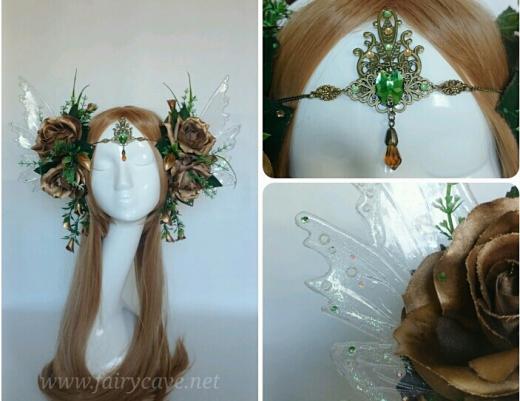 Join the network to stay tuned with their latest new, see the happy clients gallery, past portfolio and also to have the chance to participate in their contests and giveaways :)
OFFICIAL SITE
FAIRYCAVE NETWORK
Submitted on 2016/Mar/20