PungoPungo Wigs: Games of Thrones, Star Wars and other cosplay wigs
PungoPungo Wigs features a lovely selection of wigs, had-styled to match perfectly some of the characters from acclaimed tv series Games of Thrones, carefully braided and arranged to be almost exact replicas, and still SO MUCH MORE than that. It is a great resource also for other cosplay characters and even realistic looking lace-front wigs.
Wigs look high quality, very think, heat resistant and some exquisitely and braided braided... from well known characters like GoT Daenerys, Cersei or Margaery to the new Star Wars Rey, but also high quality wearable wigs (including lace front wigs) for your daily wear, with some exquisite and natural colours. And also some fantasy models featuring vivid hues, perfect for fairies, mermaids and other magical creatures. I can´t say more without seeing them in person but there are a lot of happy clients pics around to judge. Below some of my favourites:
Below: Absolutely lovely ginger lace front.... I´ve always wanted to try red hair (sigh) or golden (my natural hair is almost ivory white :))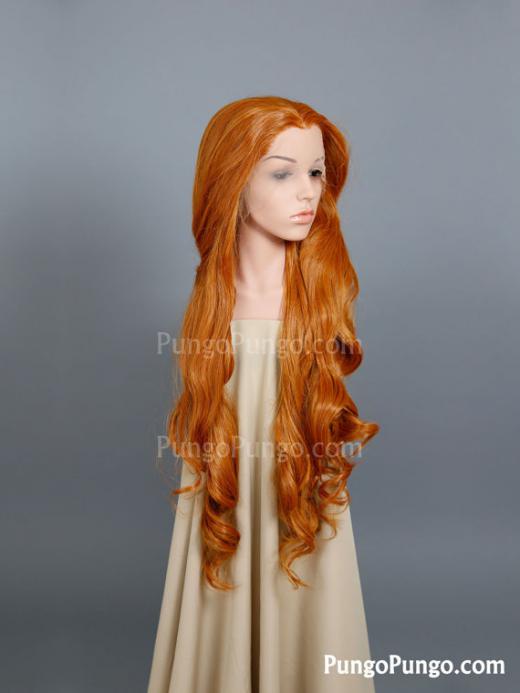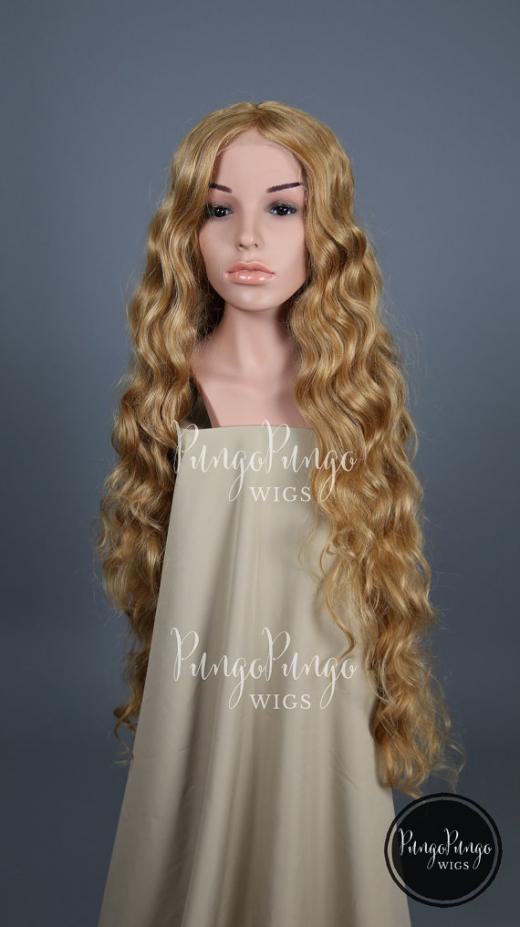 Above: Cersei or also suitable for a Renaissance Princess
I particularly loved some examples they listed in their Etsy store that look super angelic and prerraphaelite, for lovers of "vintage illustrations of fairytale or renaissance" princesses, these are a delight regarding colour selection. In fact even most of the wigs cosplayed after characters can be chosen in different colours and blends.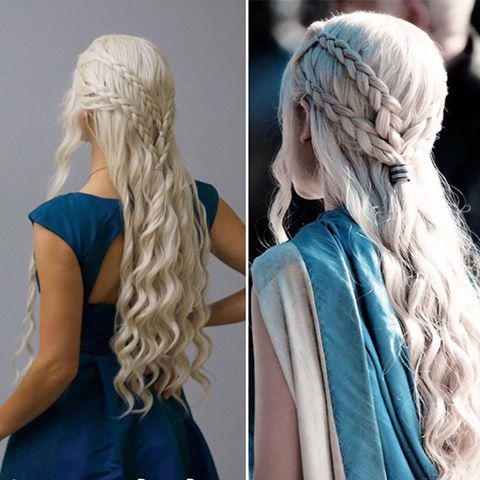 Above: White Blonde PungoPungo´s wig and comparison to original in the series
If you want to just be amazed by the level of detail when imitating the original styles have a look to this custom-Margaery styled wig... insanely accurate! :)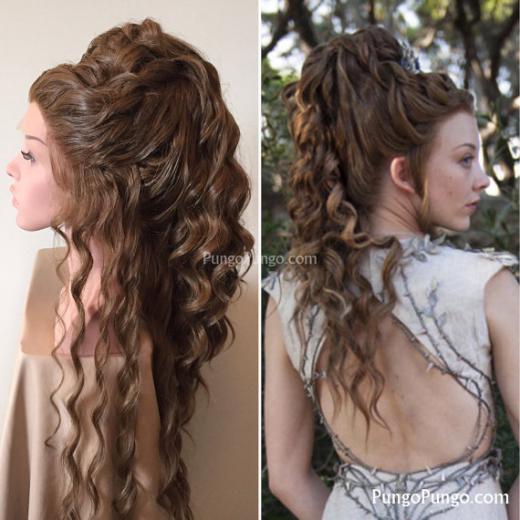 We previously made an article about how to dress like Khalessi Daenerys in which we had previously featured some selected articles from this store, but I'm totally updating that article soon to include more PungoPungo´s work, and in the site you will find not only wigs styled and carefully braided in the different styles appeared in the series but also accessories, costumes and jewellery to make your outfit just perfect. And it doesn't stop in the most popular character but other´s as well, and also from different fantasy series like "Once upon a time" or movies like "Frozen" famous Elsa.
Below: Rey (from Star Wars) Cosplay Wig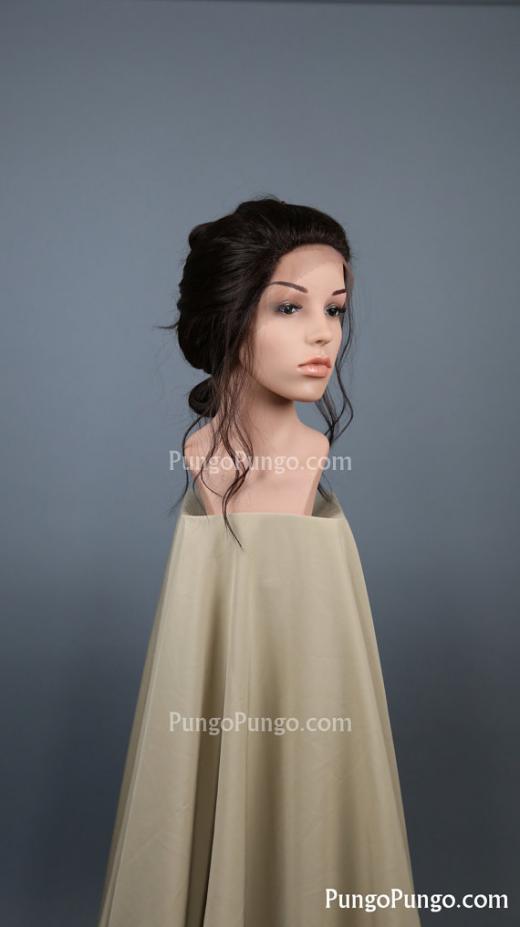 You still don't find what you need? or the colour you need? They also encourage direct contact for special commissions, :)
As a funny note, they even sell "sideburns" for men in different colours, hahah great for Steampunk lovers, I always force my boyfriend to keep his sideburns for this reason hahah (Darcy´s style you know) so hmmm just in case he decides to shave them LOL
PungoPungo Network. Make sure to follow them in the network not only to check their past portfolio and happy clients pictures but also to be updated about contests and giveaways :)
Submitted on 2016/Jun/07