Dressing up like Daenerys from Game of Thrones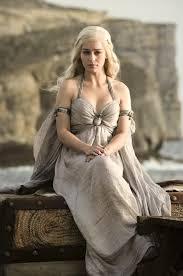 Ok, ok! Don't kill me! I've not seen Game of Thrones HBO hit tv series or read the fantasy books! :) And I'm a lover of fantasy but I've simply not stumbled upon it yet :) Still I get tons of requests about making an article about this character :) who I also get lots of comments from my own listeners that I look alike (well I wish but I don't think so) so I made a little research :). It will be improved for sure but hope it helps our current readers to gather some ideas to attempt this cosplay with success :)!
For the wig I particularly like one that is available from Lockshop wigs as a "premium" item, it's a bit pricey but it looks soft and rather natural.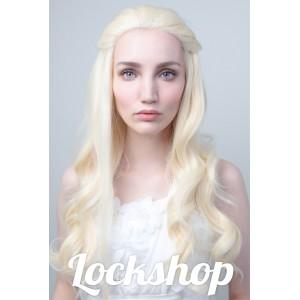 There are plenty of wigs styled for this character available in etsy and ebay too, all ranges of prices and qualities. It is worth to have a look to ebay for Daenerys wigs listings.
The etsy store "Pungo Pungo" has several gowns, attires and accessories of this character custom made and some even ready to ship, like the following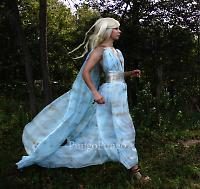 Above: Daenerys Targaryen Qarth Gown. Custom made Khaleesi costume with belt and beads.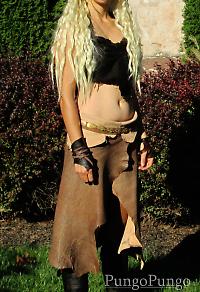 Below: Replica of the light gray Daenerys Wedding dress (with brooch) made by "The Iron ring" shop that makes replicas of tv and movie attires. The shop has several others items related with Game of Thrones.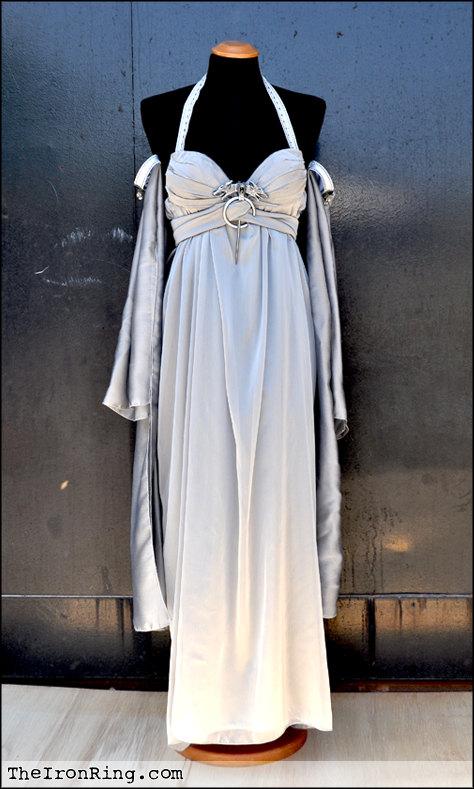 Submitted on 2014/Jan/28