Halloween is a time for Witches Hats... from simple to complex...
Halloween is closer and closer :)
One of the most popular choices as Halloween costume :) is to dress like a witch (and not only for Oz and Wicked fans). No you don't have to paint your face green if you don't wish, but the pointy hat is rather iconic, and if worn well a rather funny element you can customize easily. Thus said, in almost every local store you could find you will find super cheap basic options then you can "make yours" adding feathers, charms, ragged ribbons and other ornaments of your choice.
Ebay offer some basic hats to start with like these Witches Hats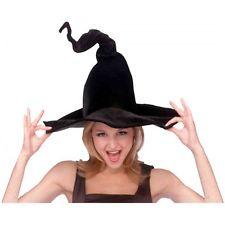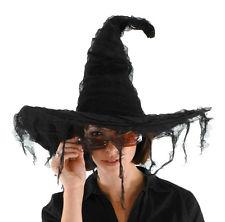 If you prefer something more subtle there are plenty of "mini-witch-hats" as hairpins or headbands with small hats attached, you can find plenty of models in ebay at really affordable prices, and during Halloween season almost in every local accessories store. Then add feathers, trims and some imagination and you can get a pretty decent custom work.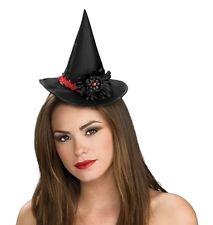 If you need something of a higher quality already ready to wear you can try some handmade (more expensive but lovelier options) If you prefer more elaborated and handmade items you can also find many shops and crafters offering hats
Below: Black and white Witches hat with skull by the shop Jillie Cat Creations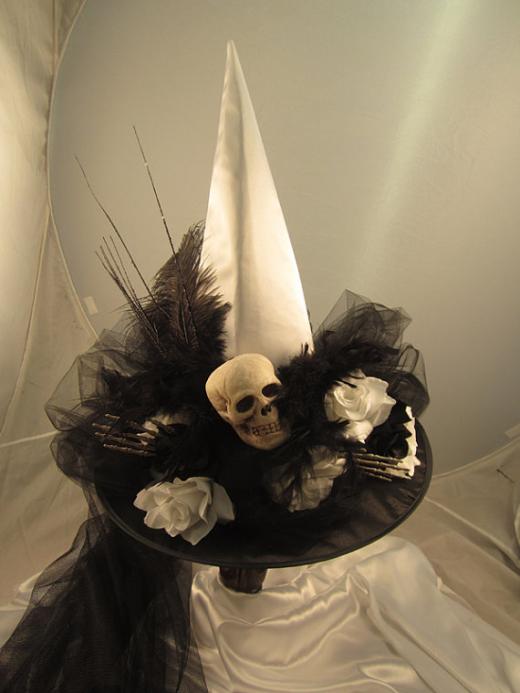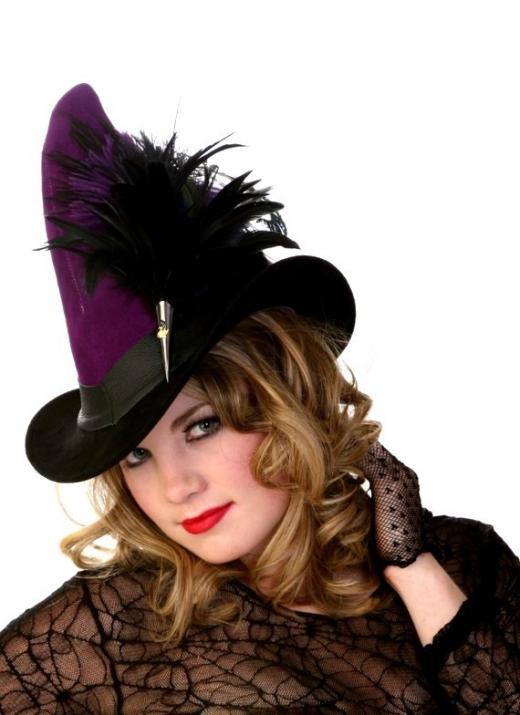 Above: witch hat with leather and feathers by The Blonde Swan
If you are in the mood of something pore pixie-like something more pagan and earthly, have a look to this lovely pointy hat, I love the spiral it reminds me a bit to Burton's fantasies but also the folds reminds me to a caterpillar and it is somehow very "organic" too. If you're more on the pixie side the crafter .. offer it in other colours.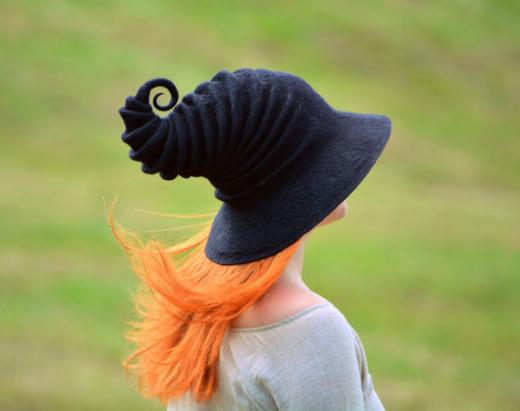 Finally if you have some time and you want to try things on your own here are some tutorials and links you might find useful:
How to make mini witch-hat (diagram and drawings included) with felt and carton
-http://www.craftster.org/forum/index.php?topic=363040.0
-Make a witch hat (any size) article by Delia Creates blog
http://www.deliacreates.com/make-witch-hat-in-any-size-tutorial/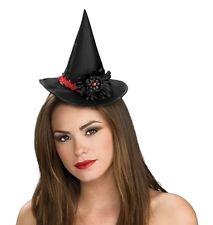 Submitted on 2014/Oct/11