Clockwork couture: Steampunk and neovictorian clothing

Clockwork couture is a shop that specializes in neovictorian, vintage and steampunk clothing. It features accessories, footwear, coats, dresses, and also full ensembles and outfits for steampunk airship pirates, captains, vampire hunters, mechanics, engineers, scientists, weddings, adventurers, explorers, villains and scallywags. An easy to browse site with lots of items to explore for adventurers.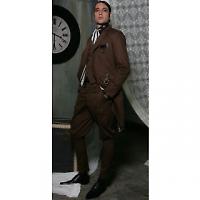 Above: gorgeous victorian gentlemen coat
You can find both outfits for "ladies" and "gentlemen" suitable for time travelers :).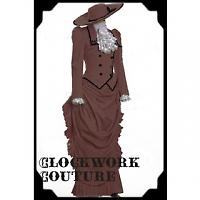 neovictorian cotton lady travelling gown with tuxedo jacket, long puffy sleeves and matching hat.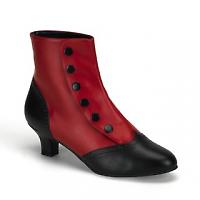 Above: Victorian boots, spats, stockings and other footwear can be found in the site.
The site has also a nice collection accessories, some cute parasols with different motifs and other curious things like steampunk and victorian jewellry and more. I highlight this very "discrete" gun steampunk ring LOL. I'm very sure noone will notice you're wearing it LOL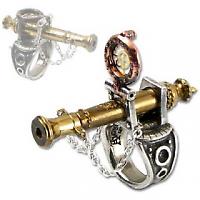 Submitted on 2011/Apr/10